Japan cooperates through participation in conferences and the like in order to incorporate policies for cultural diversity at the national or international level and contribute to protecting cultural diversity in the world through preservation of cultural and /or natural heritage as well as through creativity and development.
1.World Heritage
Convention for the Protection of the World Cultural and Natural Heritage
Japan ratified the Convention in 1992 and has been promoting international cooperation and support for the preservation of our common treasures: cultural and natural heritage in the world. As of July 2007, Japan is a member of World Heritage Committee and cooperates related conferences.
As of July 2007, 851 properties have been inscribed on the World Heritage List. These include 660 cultural, 166 natural and 25 mixed properties in 184 States Parties around the world.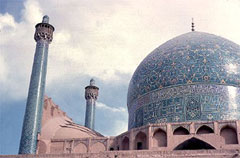 ©UNESCO/Dominique Roger

Japanese properties inscribed on the World Heritage List
Cultural
Buddhist Monuments in the Horyu-ji Area (1993)
Gusuku Sites and Related Properties of the Kingdom of Ryukyu (2000)
Himeji-jo (1993)
Hiroshima Peace Memorial (Genbaku Dome) (1996)
Historic Monuments of Ancient Kyoto (Kyoto, Uji and Otsu Cities) (1994)
Historic Monuments of Ancient Nara (1998)
Iwami Ginzan Silver Mine and its Cultural Landscape (2007)
Historic Villages of Shirakawa-go and Gokayama (1995)
Itsukushima Shinto Shrine (1996)
Sacred Sites and Pilgrimage Routes in the Kii Mountain Range (2004)
Shrines and Temples of Nikko (1999)
Natural
Shirakami-Sanchi (1993)
Shiretoko (2005)
Yakushima (1993)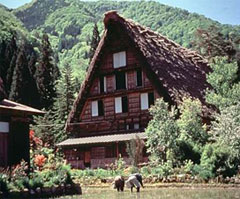 ©UNESCO

Properties submitted on the Tentative List
Temples, Shrines and Other Structures of Ancient Kamakura (1995)
Hikone-Jo (castle) (1995)
Historic Monuments and Sites of Hiraizumi (2001)
The Tomioka Silk Mill and Related Industrial Heritage (2007)
Ogasawara Islands (2007)
Churches and Christian Sites in Nagasaki (2007)
Asuka-Fujiwara: Archaeological sites of Japan's Ancient Capitals and Related Properties (2007)
Fujisan (2007)
Please visit World Heritage List for the criteria, nomination process and other details.
| | |
| --- | --- |
| ©UNESCO/Jane Tailor | ©UNESCO/S.Boukhari |
Within Japan, the Agency for Cultural Affairs, Ministry of Foreign Affairs, international cooperation institutions such as JICA, the private sector and NGOs cooperate in a wide range of areas to protect overseas cultural heritage through technical assistance, financial contributions and exchanges.
2.Japanese Cooperation for ICCROM (International Centre for the Study of the Preservation and Restoration of Cultural Property)
Japan contributes to ICCROM, which was established in 1959 under a resolution of the 17th UNESCO General Conference, by conducting research and giving advice on ICCROM's academic and technical issues concerning the preservation of cultural properties to raise the level of restoration work and the training of technicians.
3.Intangible Heritage
The Convention for the Safeguarding of the Intangible Cultural Heritage was adopted in 2003 at the 32nd UNESCO General Conference. It aims to safeguard performing arts, music, manners, customs and traditional craftsmanship. Japan became a state party to the convention in June 2004. The convention came into effect in April 2006.
Proclamation of Masterpieces of the Oral and Intangible Heritage of Humanity
At the 155th UNESCO Executive Board in 1998, a regulation concerning "Masterpieces of the Oral and Intangible Heritage of Humanity" was adopted in order to promote the transmission and revitalization of intangible cultural heritage. Ninety masterpieces, including Japanese "Nogaku Theatre" (2001), "Ningyo Johruri Bunraku Puppet Theatre" (2003) and "Kabuki, performed in the traditional style of acting and direction" (2005), have been proclaimed. As stated by the Convention for the Safeguarding of the Intangible Cultural Heritage, no further proclamation will be made. Thus, the third proclamation in 2005 became the last one. Upon request by the concerned State(s) Party(ies), the Intergovernmental Committee will incorporate masterpieces into the future Representative List.
The cultural properties that are proclaimed as Intangible Cultural Heritage are not called as World Heritage.
Japan cooperates for the intangible heritage through the Asia/Pacific Cultural Centre for UNESCO (ACCU). ACCU holds workshop on listing world heritage, implements human resource development programmes and makes databases.
【Related Sites】
UNESCO World Heritage Centre
Cultural Heritage Online, Agency for Cultural Affairs (in Japanese)
Japanese properties listed on the World Heritage List, World Heritage Centre
National Federation for UNESCO Associations in Japan
Safeguarding and Promoting Intangible Cultural Heritage, Asia/Pacific Cultural Centre for UNESCO
(Office of the Director-General for International Affairs)