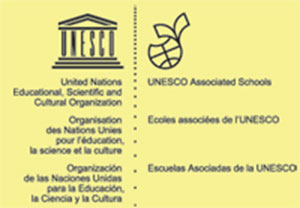 Introduction to ASP net schools
Please visit UNESCO website on ASP net schools.
Member Schools
The ASP network, which started with a membership compromised of 15 member states and 33 institutions/schools, has expanded to 175 member states and 7,815 institutions/schools (as of November 2005). There are 20 schools ranging from primary to high schools in the ASP network from Japan.
-Member schools by region; as of November 2005

-UNESCO ASPnet Schools in Japan as of June 2006
High Schools
Meioh High School
Senior High School at Komaba, University of Tsukuba
Hachioji High School
Hiroshima University High School
Tokyo Metropolitan Mita High School
Ikeda Senior High School attached to Osaka Kyouiku University
Osaka Prefectural Kitayodo High School
Hagoromo Gakuen High School
Junior High Schools
Utsunomiya Ichijyo Junior High School
Higashi Oumi Municipal Gokoso Junior High School
Shunan Municipal Taika Junior High School
Wakayama Municipal Fukko Junior High School
Koshigaya City Fuji Junior High School
Nara Women's University Secondary School
Otake Municipal Kuriya Junior High School
Elementary Schools
Oizumi Elementary School attached to Tokyo Gakugei University
Shinjuku Municipal Nishitoyama Elementary School
Hiroshima University Elementary School
Shinonome Elementary School Koto Municipal Tokyo (PDF FILE)
Otake Municipal Kuriya Elementary School
Education Sector of UNESCO Headquarters:ED
Japanese Cooperation in the Field of Education
(Office of the Director-General for International Affairs)