Friday, December 18, 2020
Science and Technology

MEXT Minister Hagiuda Koichi visited the Sagamihara Campus of the Japan Aerospace Exploration Agency (JAXA) on December 18 to receive an overview on the Hayabusa2 mission by project manager Tsuda Yuichi. The minister inspected the facility including the control room and the analysis work underway for the asteroid Ryugu sample brought back to Earth by the space probe.

The minister received an explanation on the circumstances of when the capsule separated from the spacecraft, and how the mission required sophisticated control of the capsule at a fixed degree and speed when re-entering the Earth's atmosphere. Minister Hagiuda said he was deeply impressed by Japan's high level of technology in space science.

Minister Hagiuda then received an explanation from the manager of the Astromaterials Science Research Group/Extraterrestrial Sample Curation Center, Usui Tomohiro, who returned to Japan with the capsule recovered in Australia. Usui described the mechanism of the capsule and the analysis work now underway. He reported that the results of the analysis from the day of the minister's visit show the space probe contained more than 5.4 grams of soil samples from the asteroid, far exceeding the original target of 0.1 gram.

In a press conference after his visit, Minister Hagiuda said the Hayabusa2 mission's perfect accomplishment is the result of the collective efforts and hard work of Professor Tsuda, JAXA staff, universities, and small-and-medium-sized firms all involved in the project. The minister paid his respects to all relevant parties for their dedication and hard work, and added MEXT will inherit and advance the world's top-level scientific knowledge and technology cultivated by the Hayabusa2, and continue to advance space science and exploration.

Minister Hagiuda then visited Soka University and the Tokyo Fuji Art Museum. At the university, the minister inspected a variety of classes including a class on chemical experiments for environmental analysis, a class on business administration held as a Project Based Learning (PBL) class, under cooperation with private companies in which students made presentations, and an economics class held entirely in English. The minister then visited the student lounge to mingle with the students, hearing students' opinions on how happy they were for the campus to reopen and to be able to spend time with their friends face to face.

At the Tokyo Fuji Art Museum, the minister chatted with the president and director of the museum, and received an explanation on the preventive measures taken at the museum. The curator then explained measures implemented to provide children with opportunities to cultivate an appreciation for art. The minister then toured the museum, viewing numerous masterpieces while receiving detailed comments on the artworks.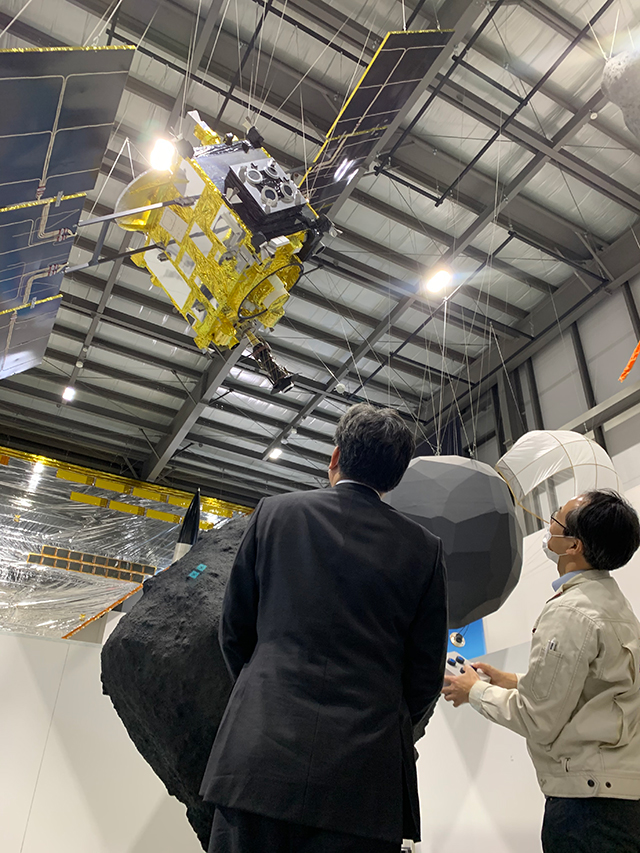 JAXA Sagamihara Campus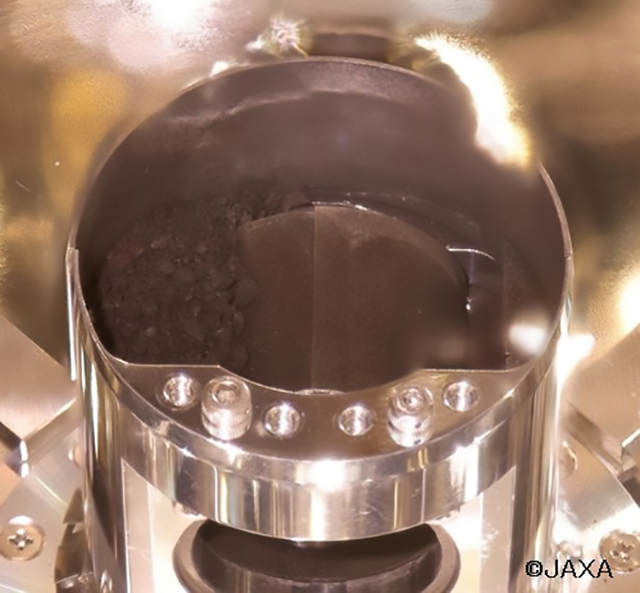 Asteroid particles confirmed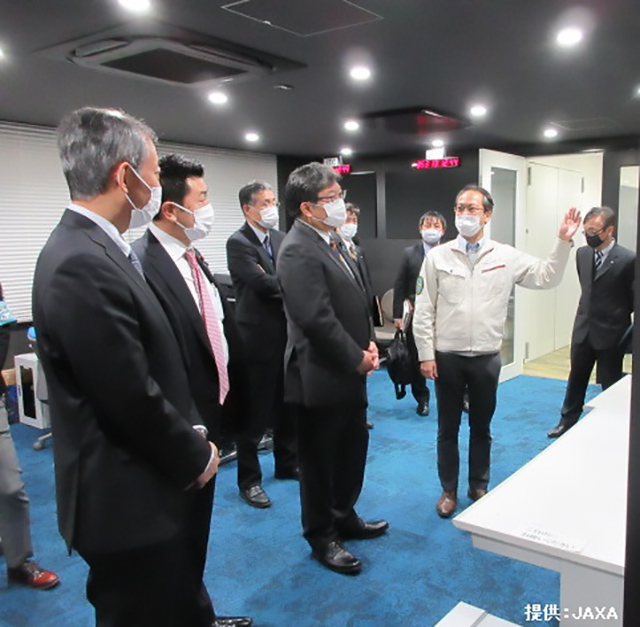 JAXA Sagamihara Campus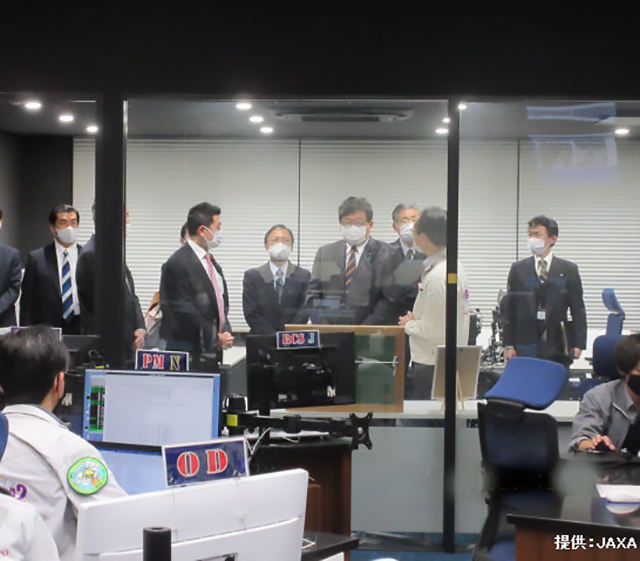 JAXA Sagamihara Campus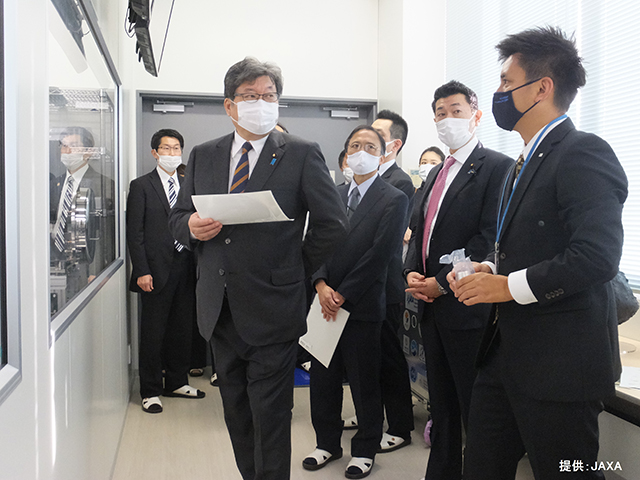 JAXA Sagamihara Campus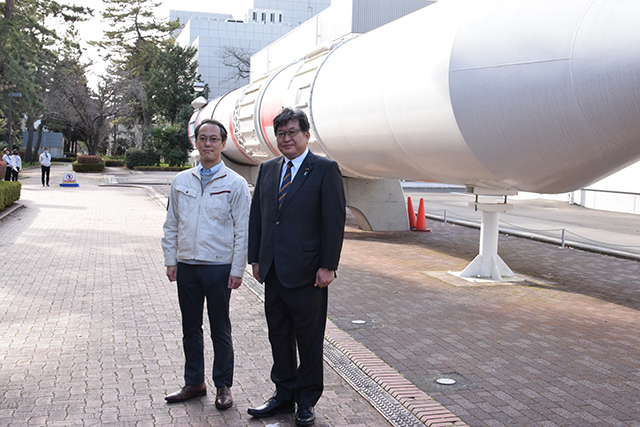 JAXA Sagamihara Campus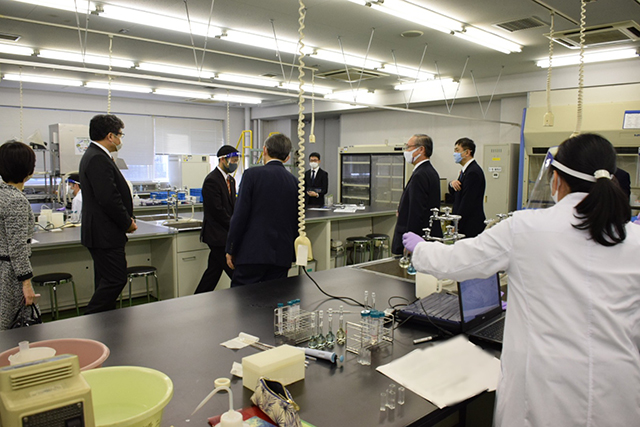 Soka University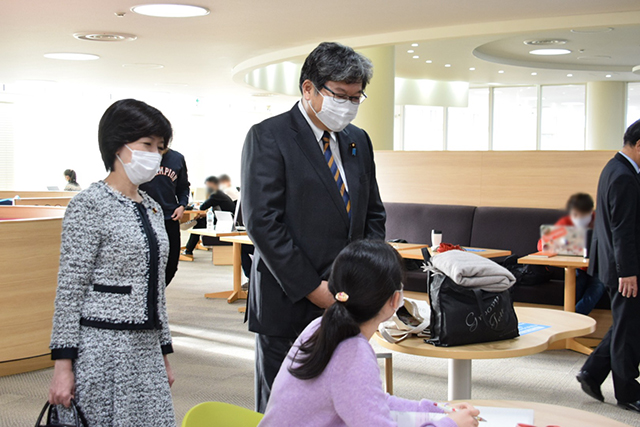 Soka University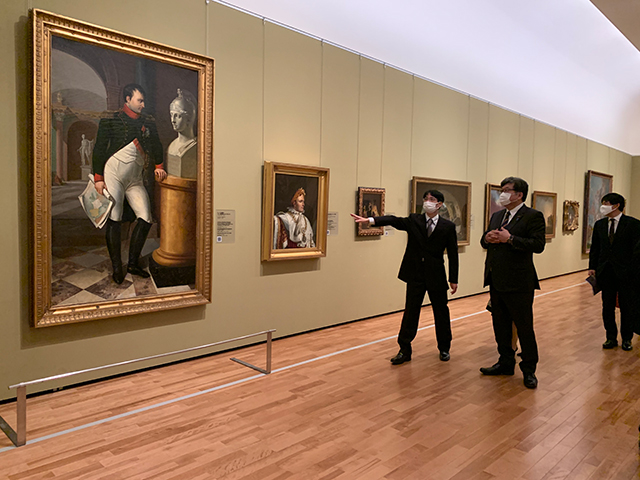 Tokyo Fuji Art Museum