Thursday, October 22, 2020
Culture

MEXT Minister Hagiuda Koichi attended two videoconferences held on October 22. The "ASEAN Plus Three Culture Ministers' Meeting" held among ASEAN countries including Japan, China and South Korea, and the "Japan-ASEAN Culture Ministers' Meeting", to exchange views on cooperation in the cultural and arts sectors.

The ASEAN plus Three Culture Ministers' meeting is a biannual event held ever since the meeting was launched in 2003. The Japan-ASEAN Culture Ministers' Meeting first held in 2014 also took place on the sidelines of this event.

At this year's session hosted by Cambodia, the culture ministers and deputy ministers of Japan, China, South Korea and 10 ASEAN member countries attended along with ASEAN Secretary General Lim Jock Hoi. The meeting focused on the theme; "The effects of COVID19 and future of the culture and arts sector." Participants explained the current situation faced in their respective countries, measures implemented, and the outstanding issues.

Minister Hagiuda explained the situation of Japan's cultural sector following the spread of the coronavirus and government support provided for the culture and arts sector towards resuming, maintaining and developing their activities. Minister Hagiuda announced Japan's contribution towards resuming international cultural exchanges in the ASEAN and Plus Three nations. The minister also said Japan, as the host nation for the upcoming Olympics and Paralympics, which is also a cultural festival, will fulfill its responsibility to host a safe and secure Games.

At the Japan-ASEAN Culture Ministers' Meeting, Minister Hagiuda said people who have supported the culture and arts sector now face a threat of being unable to pass down traditional technologies and even maintain their livelihoods. The minister also said the stagnation of international exchanges between diverse forms of culture and the arts is a major problem that will affect the development of the cultural arts. Minister Hagiuda declared Japan aims to continue implementing direct exchanges with ASEAN nations, and will resume and strengthen multilateral cultural and arts exchanges while taking thorough infection countermeasures.

Moreover, following presentations on a "Working plan for Japan-ASEAN cooperation in culture and arts", and updates on the "Digital archives of ASEAN cultural heritage" funded by the Japan-ASEAN Integrated Fund (JAIF) Project, Minister Hagiuda said Japan welcomes the implementation of projects in a diverse range of fields. The minister stressed ASEAN is an important region for Japan in terms of cultural exchanges, and stressed MEXT will continue to advance cultural exchange projects while incorporating new forms of exchanges through utilizing new technologies.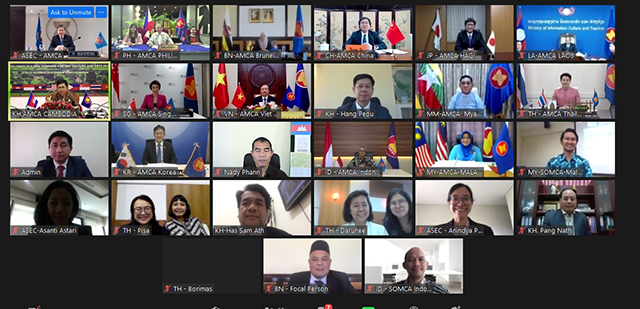 Snap shot of ASEAN Plus Three Culture Ministers' videoconference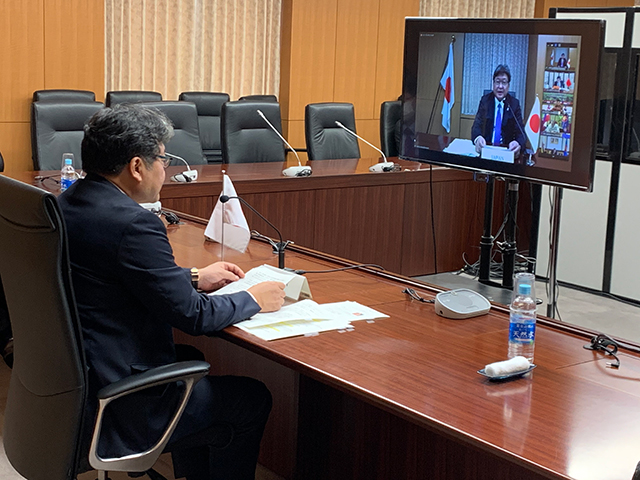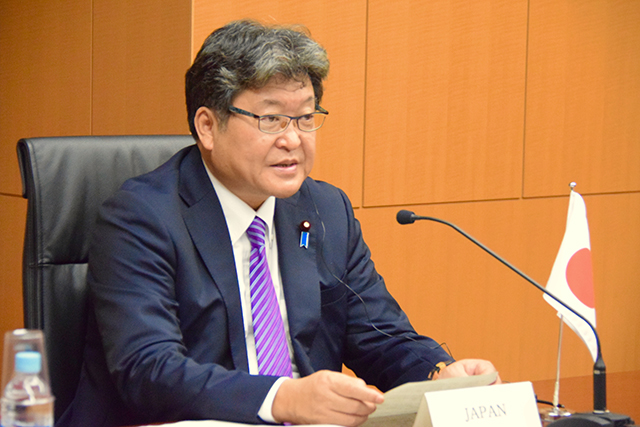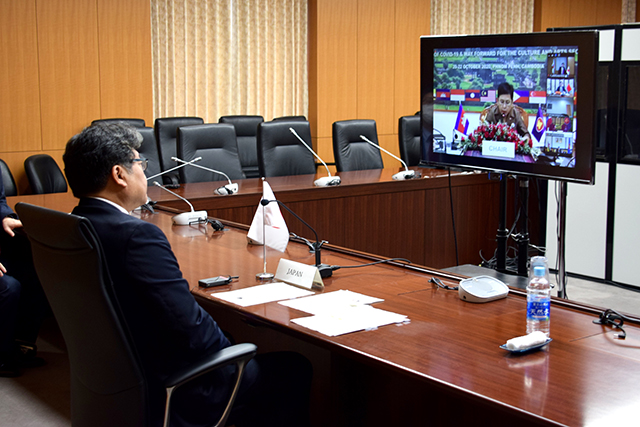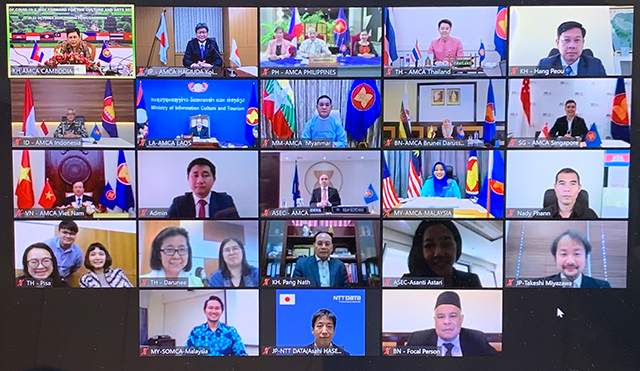 Snap shot of Japan-ASEAN Culture Ministers' videoconference