Tuesday, November 5th, 2019
Culture

At the ceremony on November 5th honoring awardees of the 2019 Person of Cultural Merit, MEXT Minister HAGIUDA Koichi presented the award and pension certificates to this year's winners.

The Persons of Cultural Merit system selects people who have made outstanding cultural contributions for the advancement and development of Japanese culture. Ever since the system's establishment in 1951, 874 individuals have been awarded up until fiscal year 2018.

Minister Hagiuda commended the winners for their outstanding achievements and tireless efforts which have contributed to the advancement and development of Japanese culture, along with their devotion to teaching and fostering the younger generation. The minister also expressed his deep respect for the awardees' family members and others who supported their efforts and achievements. The minister said he hopes the awardees will continue advancing their work and asked for their dedication to further the development of the nation's culture.

Awardee representative IWATA Akiko, pen-named BABA Akiko, said as Japan has entered the new Reiwa Era while it also prepares for next year's Tokyo Olympics and Paralympics, she has youthful and fresh thoughts while also feeling a heavy sense of responsibility in receiving this honor. Iwata said she will continue to devote herself to her craft to be worthy of the award.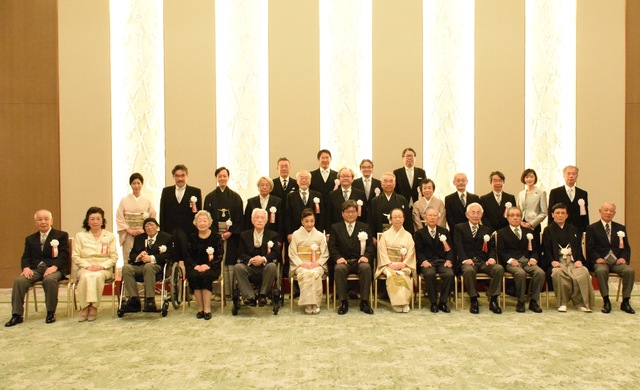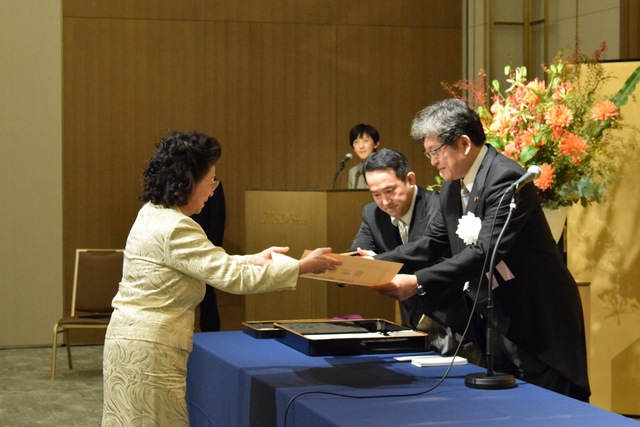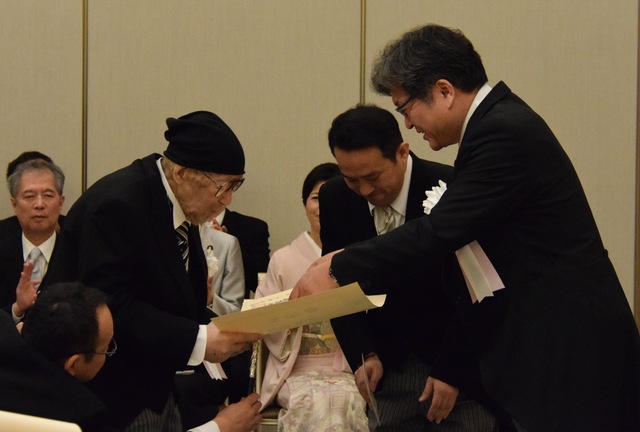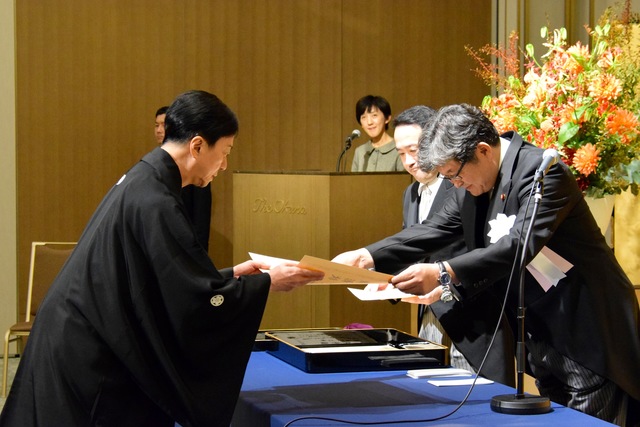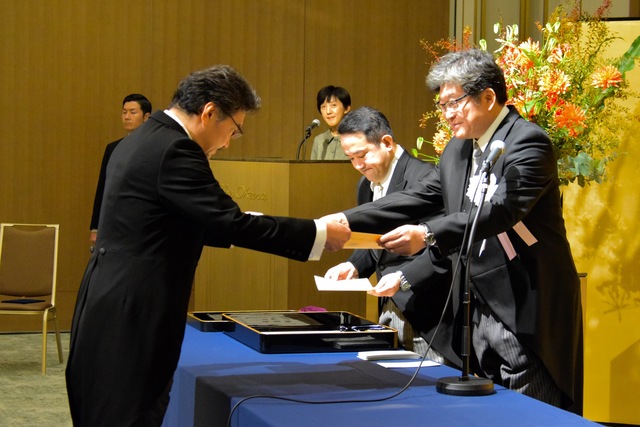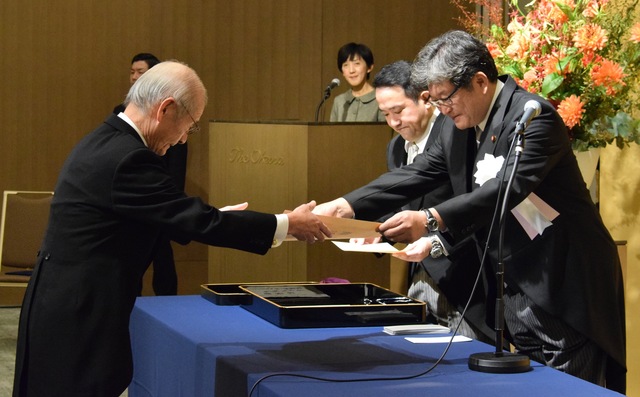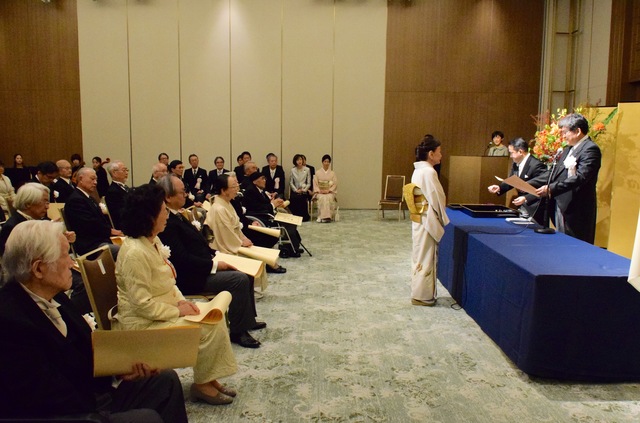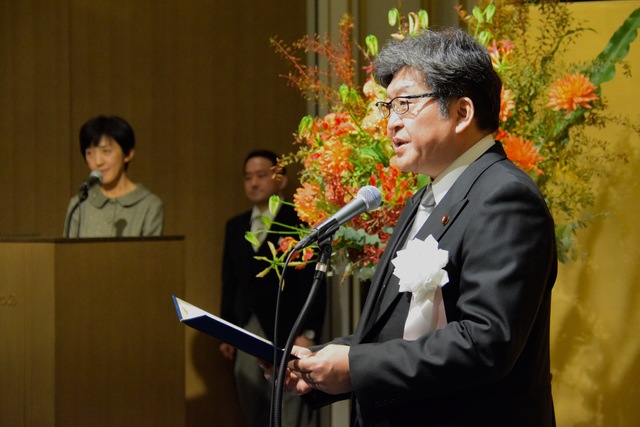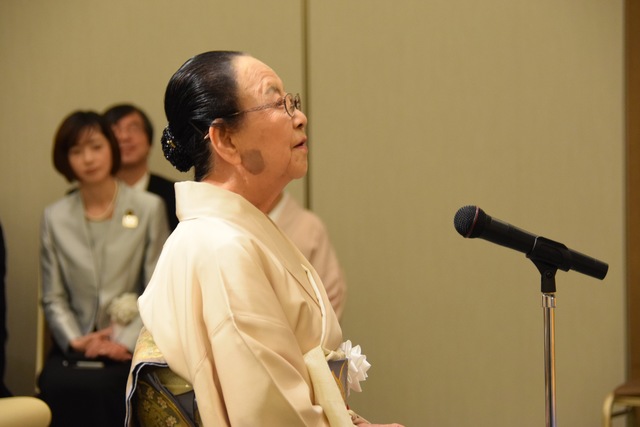 Photo 1: Representative awardee: IWATA Akiko (Pen name: BABA Akiko)