Friday, September 6th, 2019
Sport

A test match between the Japan Brave Blossoms and the South African Springboks was held on September 6th at the Kumagaya Rugby Stadium in Saitama Prefecture, two weeks ahead of the upcoming Rugby World Cup 2019 to open on September 21st.

The last test match for the Japan squad was met with a full crowd. MEXT Minister, SHIBAYAMA Masahiko, State Minister, UKISHIMA Tomoko, and the Japan Sports Agency Commissioner, SUZUKI Daichi, were also present, cheering for Japan.

The Brave Blossoms lost the match by 7-41. Minister Shibayama said while Japan lost by a large margin, they have been able to identify various outstanding issues. The minister said while there isn't much time left until the world cup, he hopes Japan will be able to find a way to adjust and improve the team's condition, and said he hopes to see the Brave Blossoms play matches beyond recognition and to win the competition.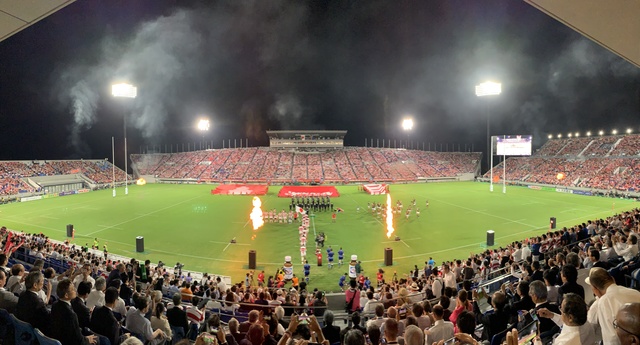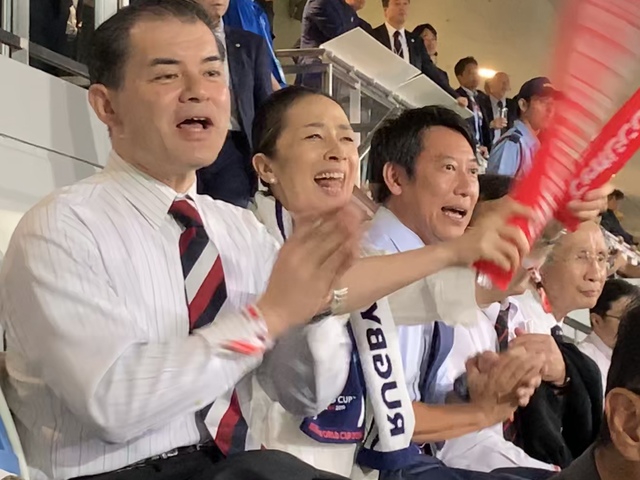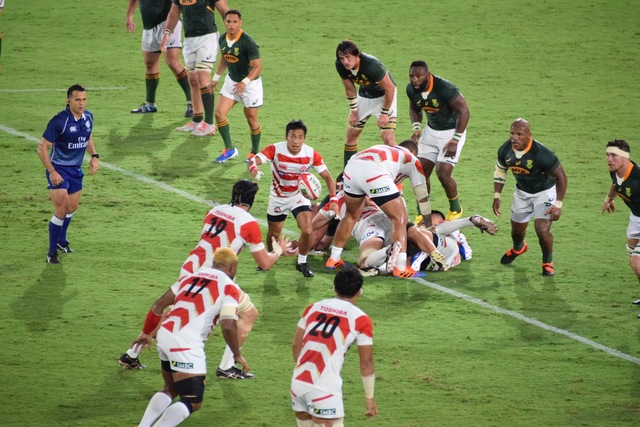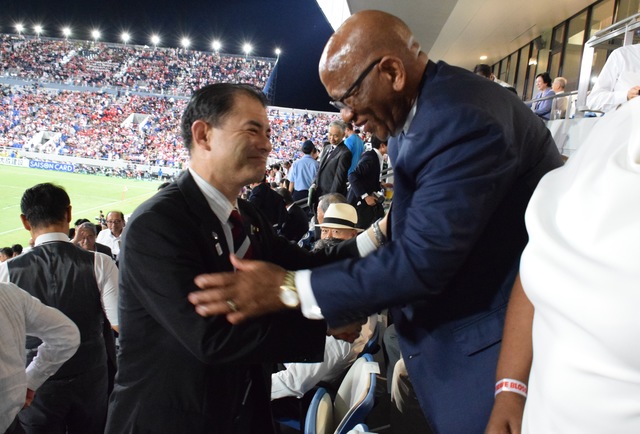 Photo
MEXT Minister praising South African Ambassador to Japan, Luluma Smuts Ngonyama, for a good fight