Tuesday, July 30th, 2019
Sport

The 3 top MEXT officials including Minister Shibayama Masahiko inspected the new National Stadium now under construction to be completed in November.
About 90 percent of the stadium's construction work has been completed. The MEXT officials received an explanation on the current progress, development and facilities installed including an airflow-creating fan to beat the intense summer heat.
The officials received an explanation on the measures being advanced at the construction site to create a comfortable working environment including the installation of air conditioning and heating facilities, establishing rest areas spaces, providing free beverages, and assigning a nurse always on duty.

After the visit, MEXT Minister Shibayama Masahiko said he was able to reconfirm the construction work is proceeding as scheduled. He said he admires the stadium's high level of completion, its beauty, and measures implemented for the workers to withstand the heat. More than anything, the minister said he was inspired by the 2,000 employees working with such high standards. Amid this summer's intense heat and such a huge operation, the minister said it must be very difficult to maintain labor management along with a good working environment. Minister Shibayama said he hopes the staff including the original contractor and subcontractors will work steadily to advance operations during the final stages towards completion, so that visitors will be able to have a comfortable and memorable experience here.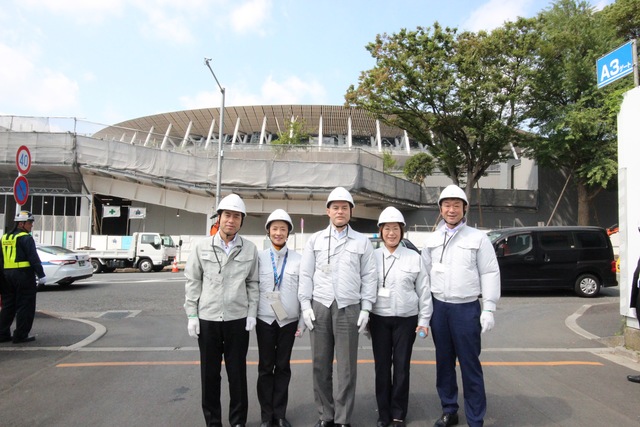 Photo 1: MEXT officials (from left: Parliamentary Vice-Minister Shirasuka Takaki, State Minister Ukishima Tomoko, MEXT Minister Shibayama Masahiko, State Minister Nagaoka Keiko, Parliamentary Vice-Minister Nakamura Hiroyuki)