Tuesday, August 20th, 2019
Culture
The Theatre Olympics is an international performing arts festival established in Athens, Greece in 1993 by internationally renowned theatre directors.
This year's 9th festival will be co-hosted for the first time by Japan and Russia. It will be held in Japan between August 23rd to September 23rd at the Toga Art Park in Toyama Prefecture, and in Russia between June 15th to December 15that the National Alexandrinsky Theatre in Saint Petersburg.
More than 60 outstanding performing art works from all over the world will be held in Toyama Prefecture in addition to educational programs for next-generation artists.
At the opening ceremony, MEXT Minister Shibayama Masahiko said he hopes this year's festival held in differing environments will have a good influence on the creation and appreciation for performing arts and is the perfect opportunity to reexamine the universal value of cultural diversity.
Link to the 9th Theatre Olympics official website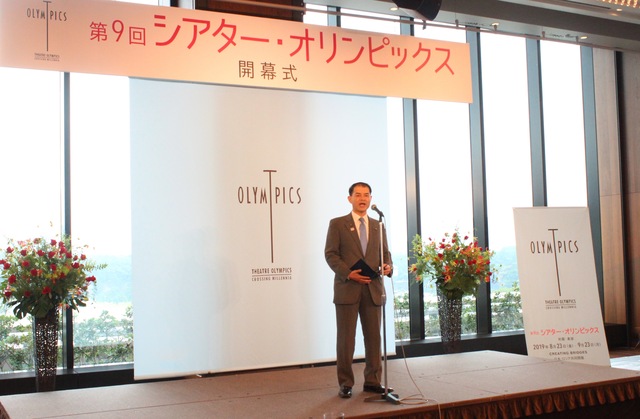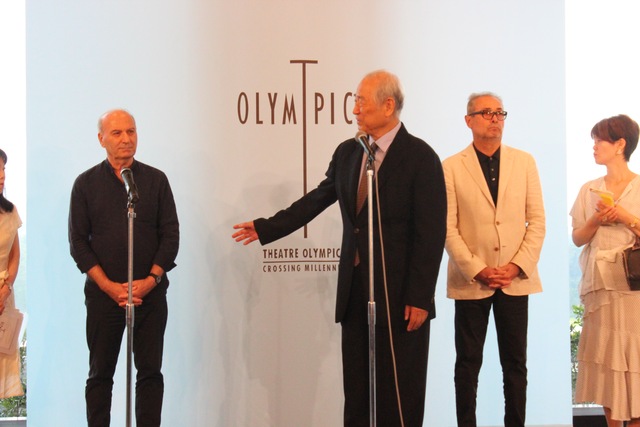 Photo 1 from left: Theodoros Terzopoulos, Chairman of Theatre Olympics International Committee, Suzuki Tadashi, Theatre Olympics International Committee Japan Artistic Director, Valery Fokin, Theatre Olympics International Committee Russia Artistic Director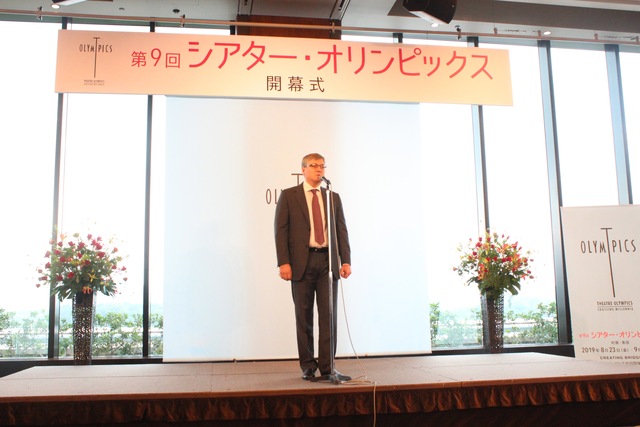 Photo 2
Pavel Stepanov, Deputy Minister of Russian Federation Ministry of Culture