Monday, June 10th, 2019
Sport

Japan Sport Council (JSC) Chairman Yamawaki Yasushi submitted a report on June 10th on a "Governance Code for National Sport Federation Members" to the Commissioner of the Japan Sports Agency (JSA) Suzuki Daichi. The report was adopted on the same day.

*Link to Governance Code for National Sport Federation Members

The Sports Integrity Working Group has advanced deliberations on the Governance Code from this January. Chairman of the working group Tomozoe Hidenori, also a professor at the Faculty of Sport Sciences at Waseda University, said the members were able to share the view that the sporting world must change. Tomozoe said the sporting world now finally has its own Constitution.

From fiscal year 2020, sports organizations will be subject to self-explaining and publicly disclosing their compliance to the 13 general rules set under the Governance Code. Sports organs will also be subject to undergoing compliance audits by the organizing body (Japan Sports Association, Japanese Olympic Committee, and Japanese Para-Sports Association).

The term limit for board members will be ten years in general, from the standpoint of keeping the board replenished. In consideration of the anticipated disorder towards the 2020 Olympics, and organizations with a fragile framework, an easing measure will be applied limited to the first compliance audit (FY2020 ~ FY2023 provisional schedule) which will allow a fixed grace period if the sports organization gives an appropriate self-explanation.

Chairman Yamawaki thanked JSA Commissioner Suzuki and other council members, asking the JSA to help lead sport organizations to strengthen governance more than ever before. Yamawaki asserted the JSC will advise and help familiarize sports organizations on the compliance audit to be launched from fiscal 2020.

At a press conference following a Cabinet meeting on June 11th, JSA Commissioner Suzuki said the JSA has high hopes that the organizing body will set an example for the sporting world by taking initiative to show compliance to the Governance Code through self-explanation and public disclosure. The commissioner said MEXT will work to advance sports organizations to comply with the Governance Code through measures including arranging round table discussions on promoting sports polices.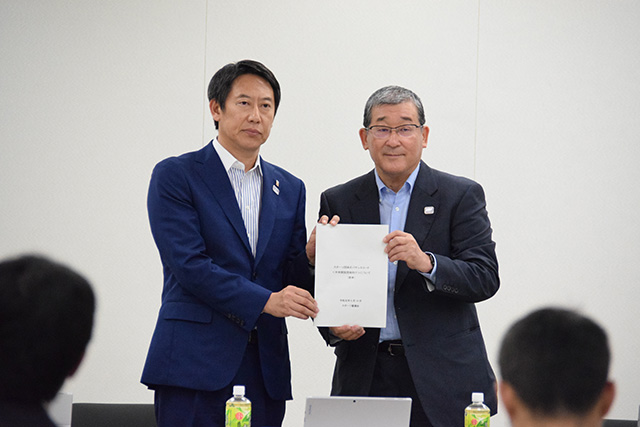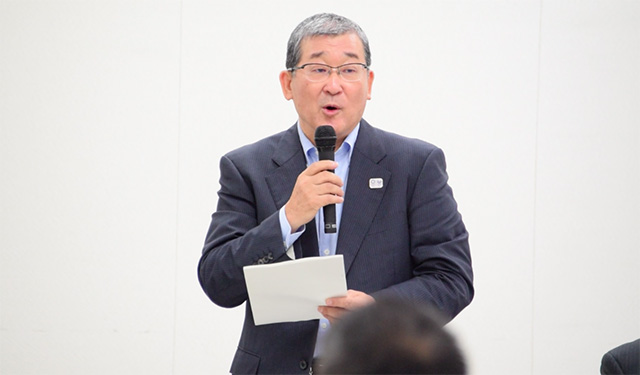 Photo 1
Japan Sport Council Chairman Yamawaki Yasushi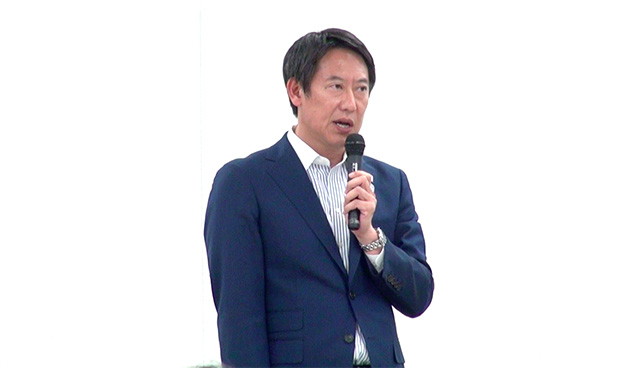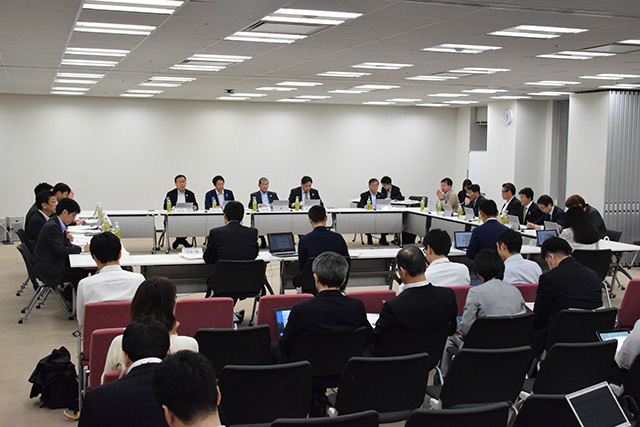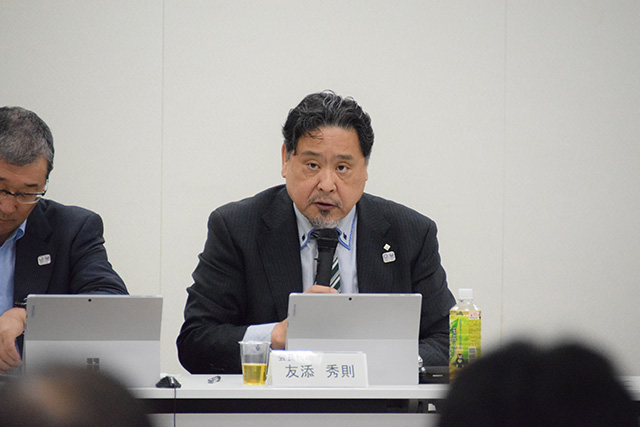 Photo 2
The Sports Integrity Working Group Chairman Tomozoe Hidenori