Friday, May 31st, 2019
Culture

The Media Arts Festival hosted by the Japan Agency for Cultural Affairs aims to promote the creation and development of media arts by awarding outstanding art works in the four divisions of Art, Entertainment, Animation and Manga, along with presenting Special Achievement Awards to individuals who have contributed to media arts.

This year's 22nd festival received 4,384 entries from 102 countries and regions in its four divisions. 4 Grand Awards were presented for each division along with the Outstanding Award, Newcomer Award, and Special Achievement Awards. At this year's festival, new collaborations were launched with other domestic media related festivals.


Grand Award

Arts Division: "Pulses/Grains/Phase/Moiré" (Sound Installation)
       Artist: Furudate Ken, Japan
Entertainment Division: "You'll Get Scolded by Chiko-chan!", TV Asahi
                 "You'll Get Scolded by Chiko-chan!" Production Team, Japan
Animation Division: "La Chute" (Short animation)
          Writer: Boris LABBÉ, France
Manga Division: "ORIGIN"
         Writer: Boichi, South Korea

At the awards ceremony, MEXT Minister Shibayama Masahiko said in his opening remarks that MEXT aims to expand the Japan Media Arts Festival to be utilized as a hub for domestic media arts related festivals. The minister also spoke about the Japan Cultural Expo, or Nihonhaku, the largest-ever project launched by the Japanese government aimed at raising the global community's interest in Japan by arranging cultural events from 2019 to 2021 to coincide with the 2020 Tokyo Olympics and Paralympics. In welcoming the start of the new Reiwa era, the minister designated the first year of the Reiwa era as the start of a new Media Arts Festival, working to promote cultural exchange among various countries and to disseminate the attraction of Japanese culture to the world.

Minister Shibayama then inspected the art works awarded this year.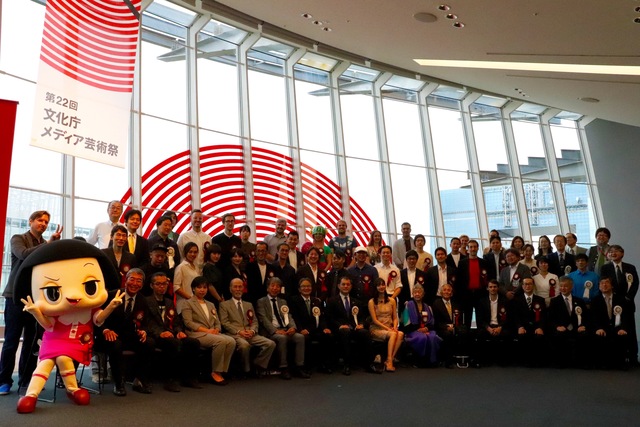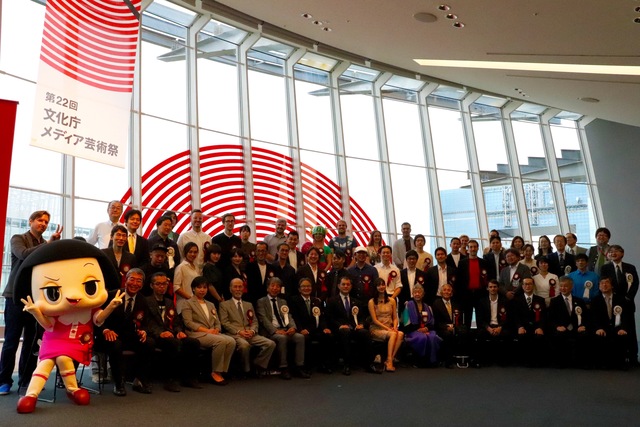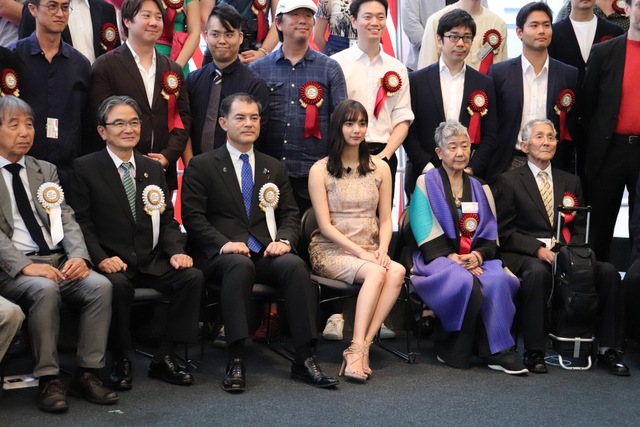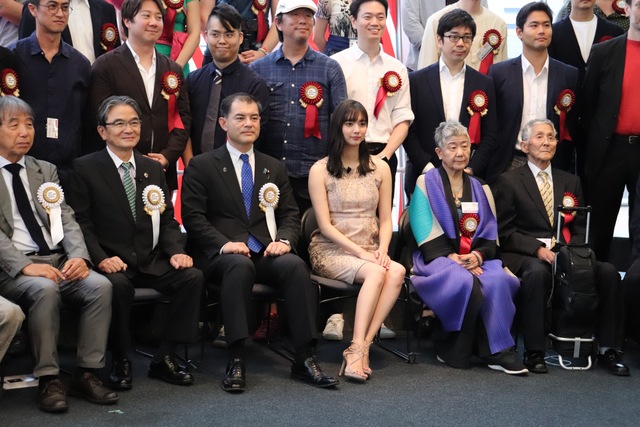 Photo 2
Commissioner for Cultural Affairs Miyata Ryohei , MEXT Minister Shibayama Masahiko and Media Arts Festival Ambassador Shinkawa Yua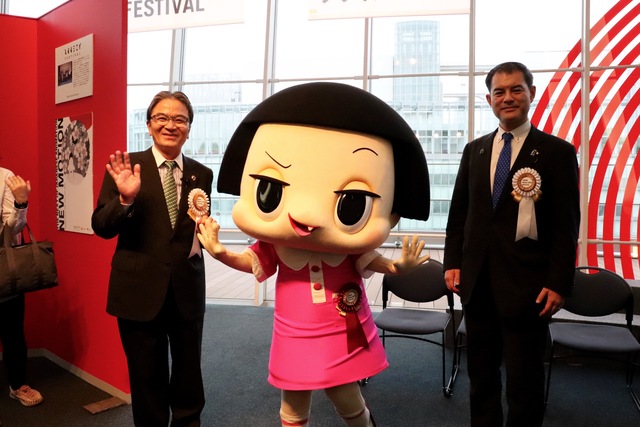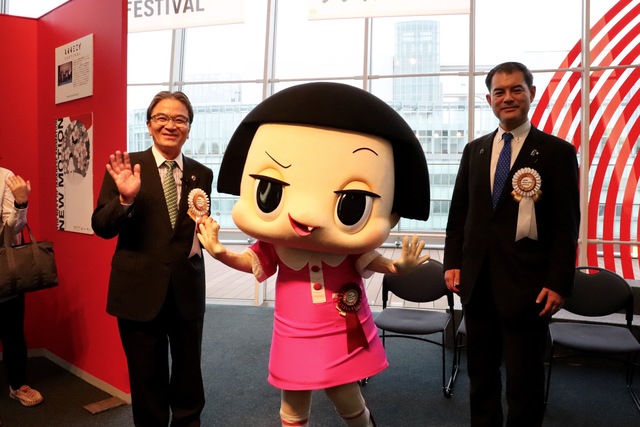 Photo 3
Commissioner for Cultural Affairs Miyata Ryohei, Chiko-chan presented with the Entertainment Division Award for "You'll Get Scolded by Chiko-chan!", MEXT Minister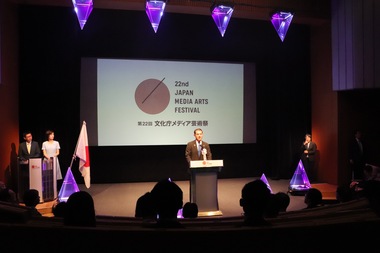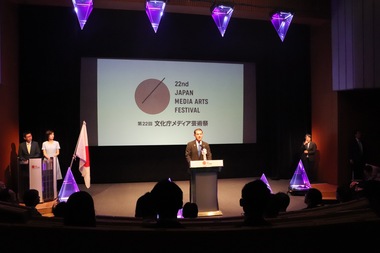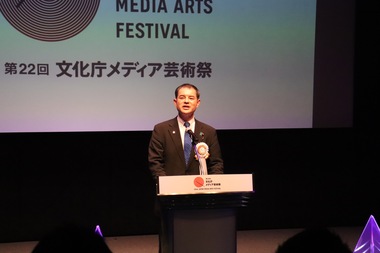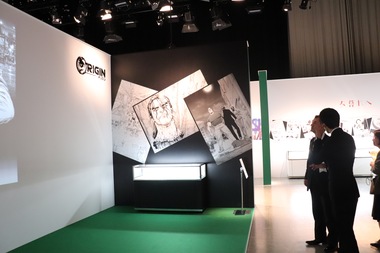 Photo 6
MEXT Minister inspecting award-winning works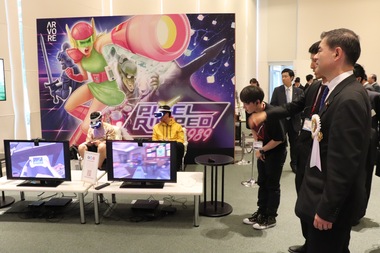 Photo 7
MEXT Minister inspecting award winning works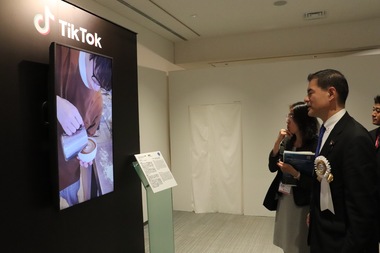 Photo 8
MEXT Minister inspecting award winning works