---
PREVIOUS
NEXT
---
Part2 Educational Reform Q&A
Q22: I think that of course young teachers,and also senior teachers should revise their basic teaching and learn new things to draw children into lessons more effectively.What training is being undertaken to achieve this?
---
A:Of course the daily eforts of individualtect'chers are important,and to this end,thenecessary training is being undertaken in aplanned and systematic fashion at a suitableopportunity as detailed in the chart to theright.
From now on,we would like to promote the provision of support to those teachers who wish to take on independent training activities for an extended period.Specifically,we would like to establish a new system for teacher training leave,and make various efforts to improve conditions in order to ensure that teachers can preserve their status as teachers and study at graduate school.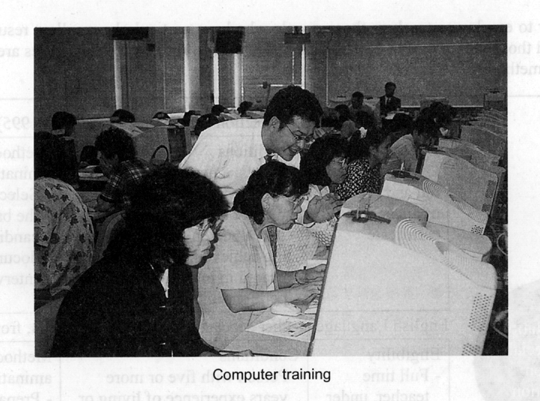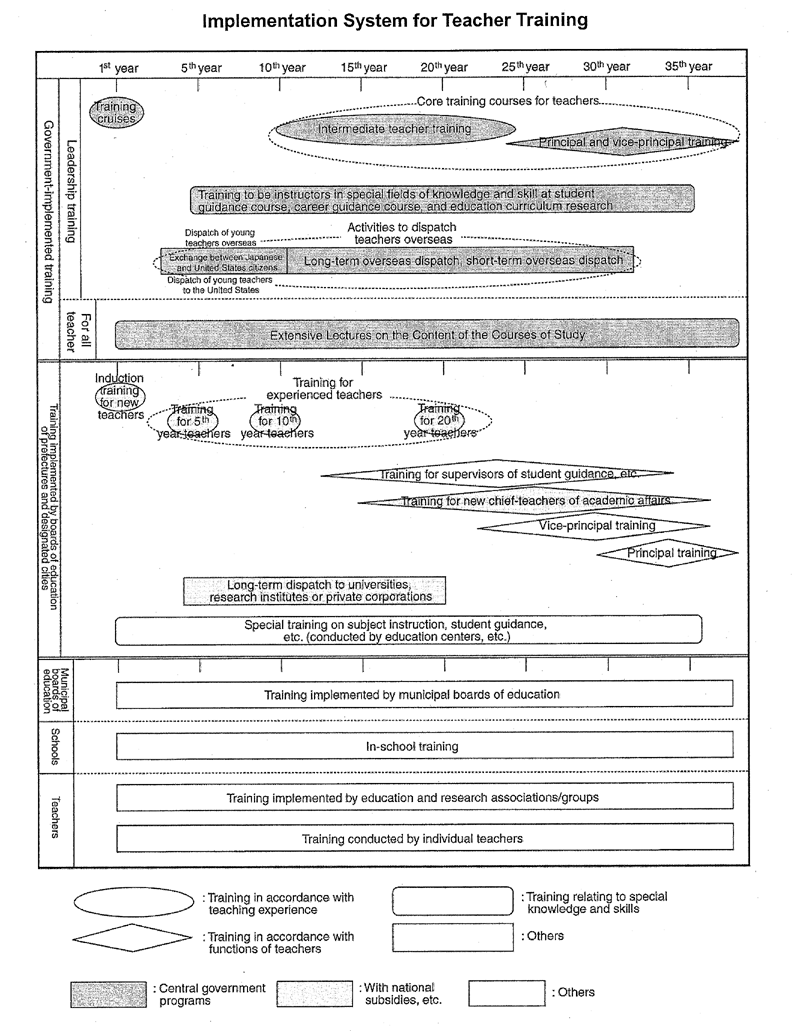 ---
PREVIOUS
NEXT
---
(C)COPYRIGHT Ministry of Education, Culture, Sports, Science and Technology