---
PREVIOUS
NEXT
---
Part2 Educational Reform Q&A
Q2: Do you think that national universities should be more open to communities?
---
A:We do.We are taking a variety of measures to make national universities more open to local people.
National universities play a major role in train-ing personnel and carrying out scientific re-search that supports social and economic devel-opment.In addition,they are expected to play an important role in the lifelong learning society,such as in the expansion of learning opportuniti-es for communities.In view of the importance of national universities,they are operated with government funding,as well as with tuition fees.However,there is still a strong impression that national universities are closed off.In order for them to truly become"universities open to the community,"it is imperative that they gain people's understanding of the education and research they carry out and open their functions and facilities to communities.To this end,many universities are taking measures such as the ones described below.
University Extension Courses
University extension courses provide extensive learning opportunities for adults to acquire knowledge and skills for daily life and work or a wide range of practical education by offering the educational functions of universities and other institutions to the community.They are highly significant as a lifelong learning opportunity in the community.They also provide universities with a platform for disclosing information on the kind of research and education for students with the comprehen-sive functions for education and research.
Considering Information Disclosure(Hok-kaido University)
Home Page Creation for Adults(ShizuokaUniversity)
The Frontiers of Mechanical Engineering(University of Tokyo)
Environmental Pollutants(mainly Dioxin)andDaily Life(Shiga University)
The Evolution of the Primates(Kyoto Univer-sity)
Health Lectures for the Public(Ehime University)
Future Agriculture and Environmental Prob-lems(Kyushu University)
Y2K Emergency Strategies(Kagoshima Uni-versity)

Special Community Access Projects at Uni-versities and Other Institutions(UniversityChild Access Plan)
From FY1999,as part of the National Children's Plan(Emergency Three Year Strategy),institu-tions of higher education,including universities,have provided access to their educational func-tions and facilities to children and communities on Saturdays,which are school holidays.These institutions are working to provide a range of opportunities for directly experiencing and ob-serving activities which are not part of daily life,such as observing superconductor experiments and astronomy using state-of-the-art facilities,hands-on agricultural activities at university farms and experimental plantations,and sailing on training ships.
In addition,many national universities are taking active measures to provide access to their sports facilities so that local people can enjoy sports activities as part of their everyday life.
"I Spoke to the Minister!"-Children's Field Trip to Kasumigaseki
In an effort to provide children on summerholiday with a broad social experience,theChildren's Field Trip to Kasumigaseki washeld on25August1999at the request of theMinistry of Education,Science,Sports andCulture(MESSC)with the planning and par-ticipation of20ministries and agencies.
The usually quiet Kasumigaseki area,in which you would normally only see adultsin suits,was overflowing with the smilingfaces and voices of energetic children.
About800children and their parents,including130 children of employees,visited MESSC.They heard an explanation of the work ofthe Ministry and saw their mothers andfathers at work,which they cannot normallysee.It provided the children with an excel-lent opportunity to deepen their under-standing of work.
In addition,there were also a variety ofhands-on activities,including the sciencelaboratory of former Minister of Education,Science,Sports and Culture Akito Arima,aswell as robot operation.All in all,the chil-dren seemed to have a very enjoyable day.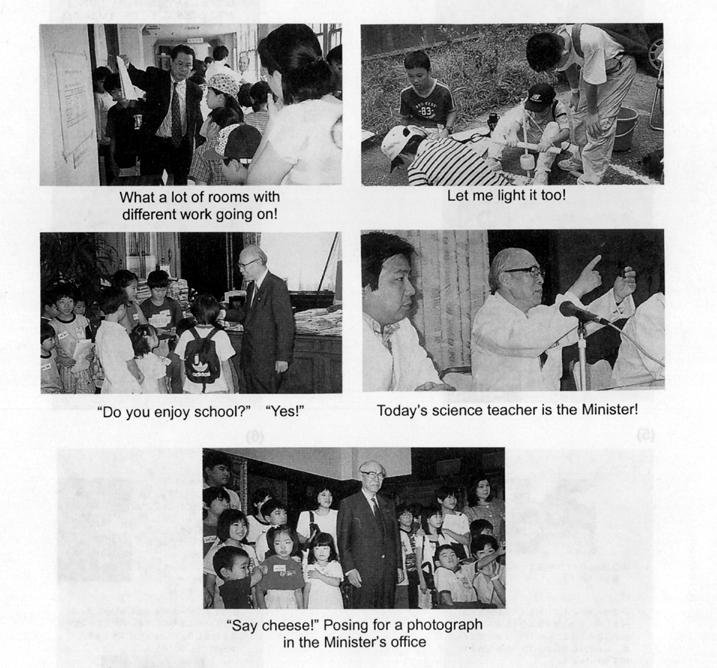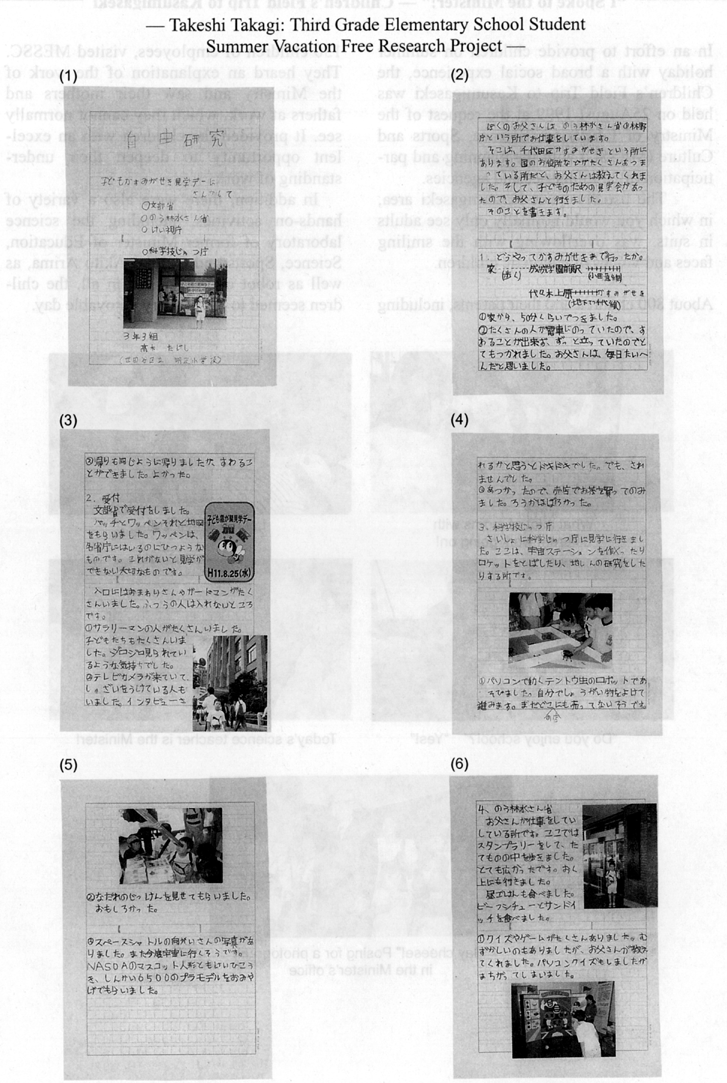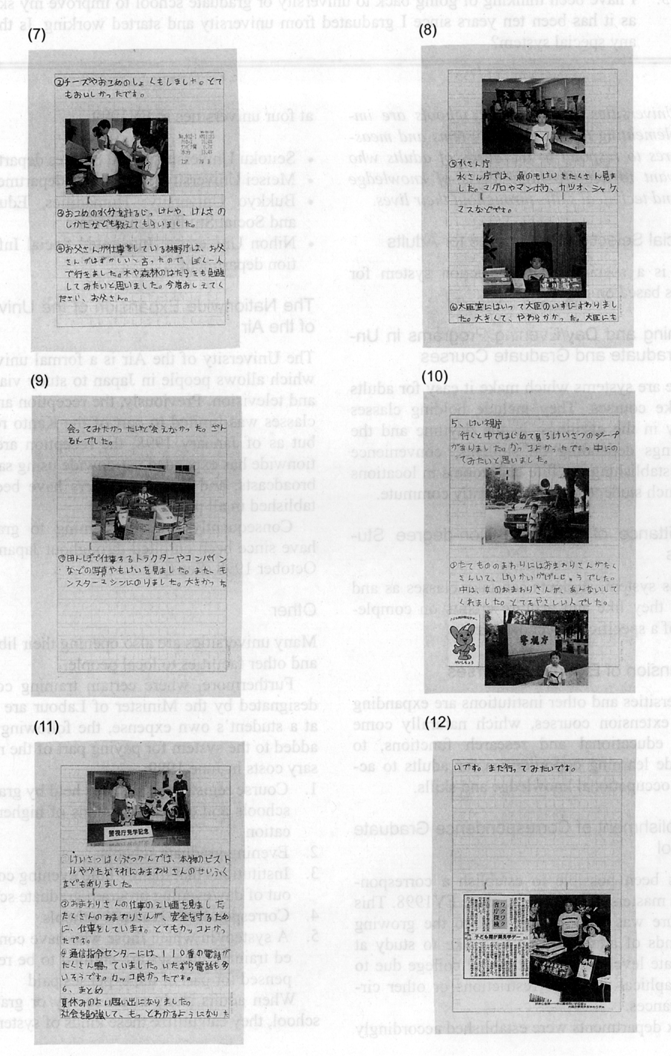 ---
PREVIOUS
NEXT
---
(C)COPYRIGHT Ministry of Education, Culture, Sports, Science and Technology