---
PREVIOUS
NEXT
---
MENTAL AND PHYSICAL HEALTH AND SPORTS
CHAPTER3 TOWARD THE REALIZATION OF LIFELONGPARTICIPATION IN SPORTS
SECTION1: STAMINA AND ABILITY TO EXERCISE OF JAPANESE PEOPLE AND THE IRINTEREST IN SPORTS
2. Stamina and Interest in Sports of Middle-Aged People
---
In a person's lifetime,stamina reaches a peak ataround17to19years old.The deterioration ofthis stamina in line with aging becomes discernible as a person approaches middle age(30-59years old).The deterioration is relatively moderate in terms of endurance,but comparativelydrastic in terms of bursts of power( see Figures3-10 , 3-11 ).
According to historical trends,stamina during middle age improved somewhat year by year up until1984,albeit with some variation depending on specific age,but has remained unchanged or has slightly deteriorated on the whole since then.
Stamina during middle age is also largelycorrelated with current and past exercise andsports activity.A comparison between answers of"current exercise and sports activity"and"past clubactivity as a student"in MESSC's Stamina Testsfor Middle-Aged People,shows that those whohave been active for a longer time at present or inthe past tend to have superior stamina in all casesregardless of age or gender( see Figure3-12 ).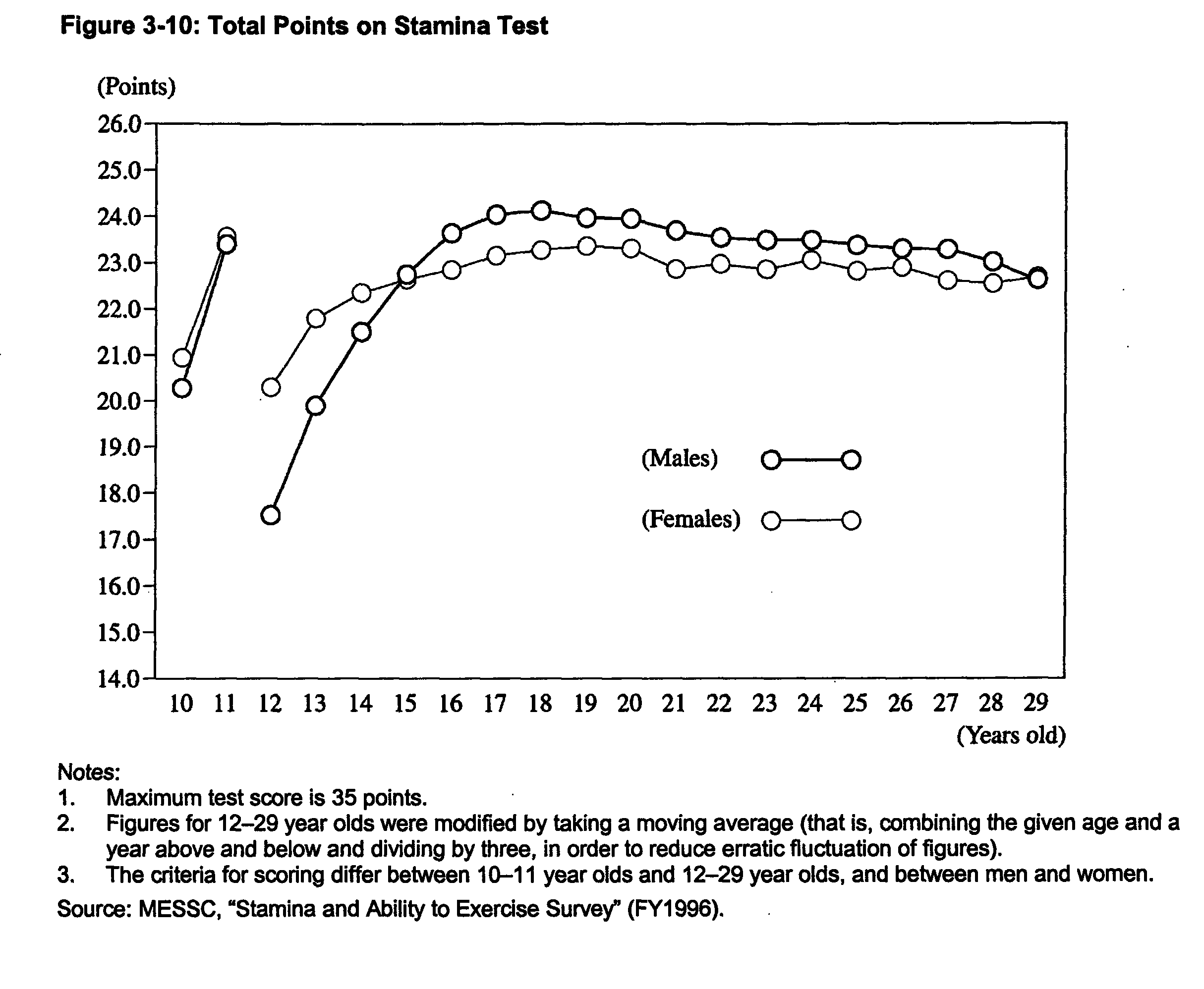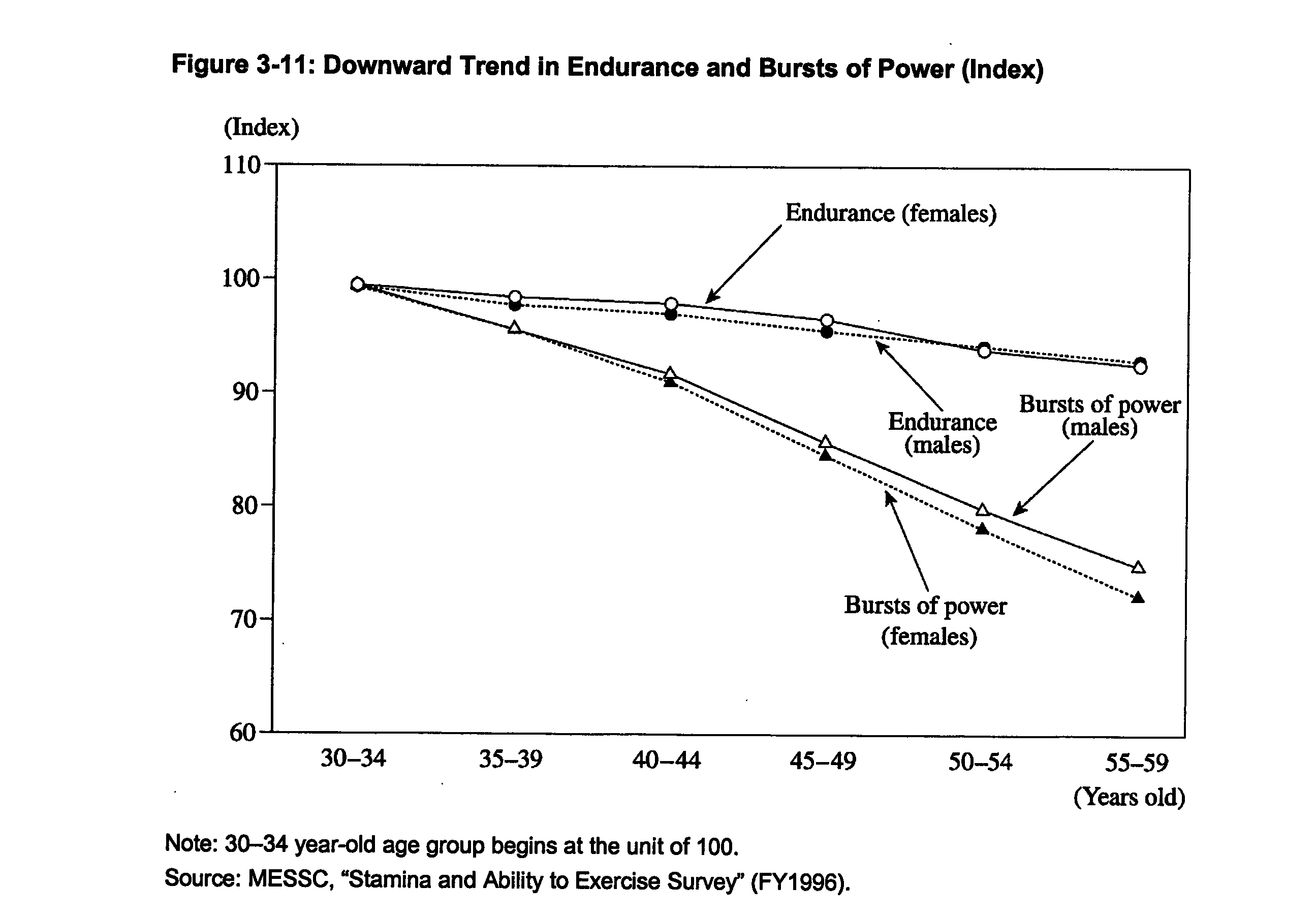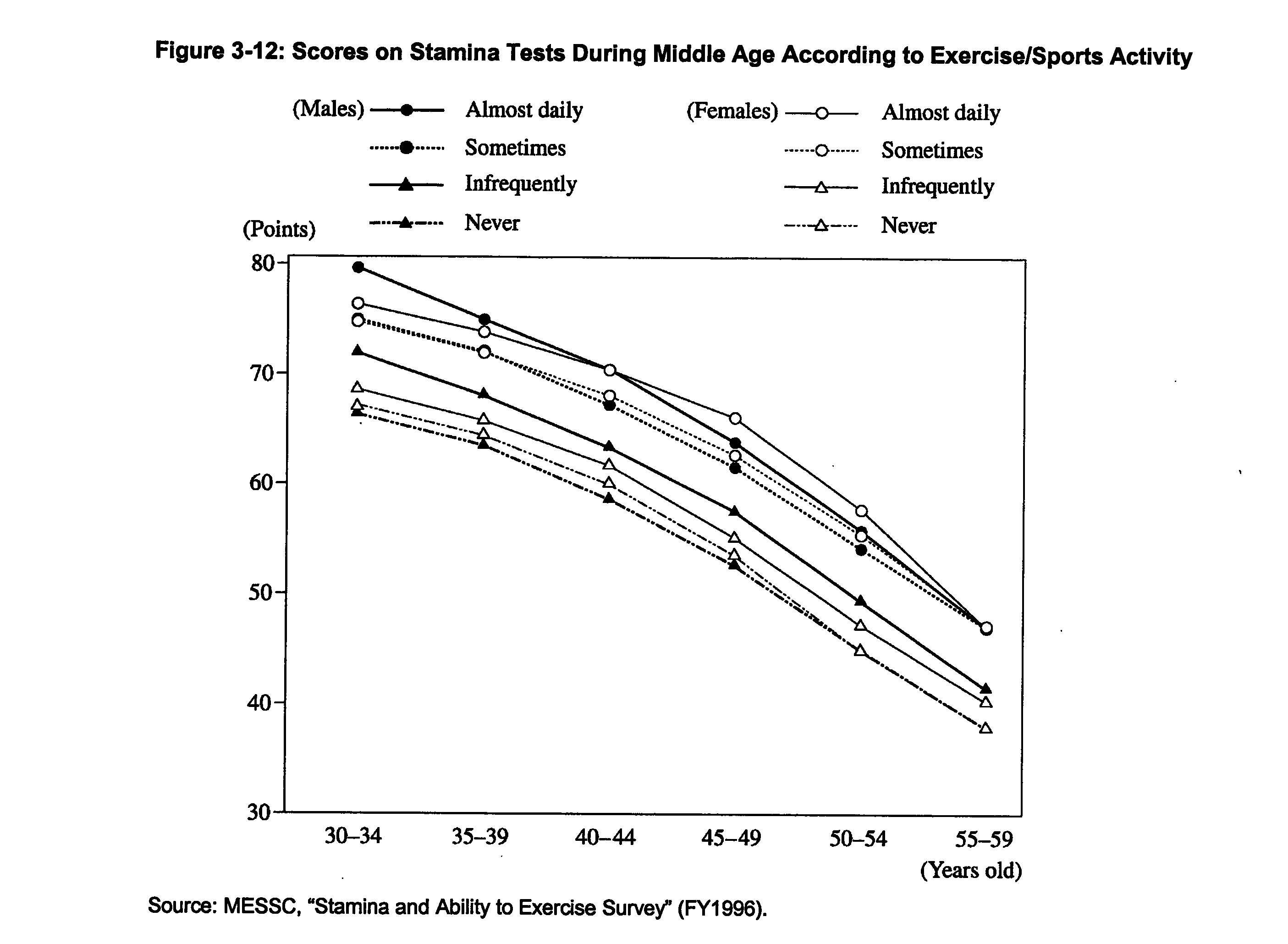 As for interest in sports,currently more than70%of Japanese people have something they would like to try,but nearly40%have not played any sports in particular over the previous year.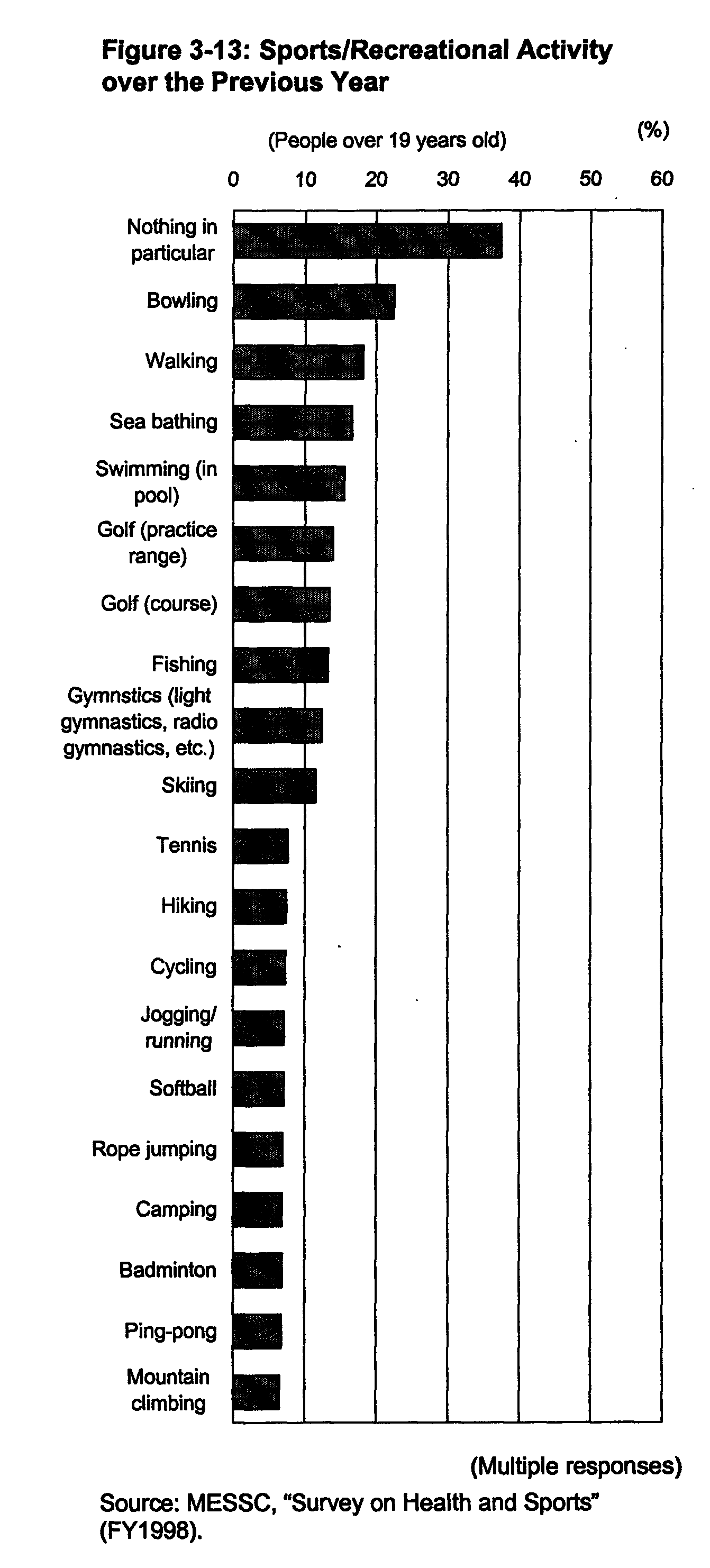 over the Previous Year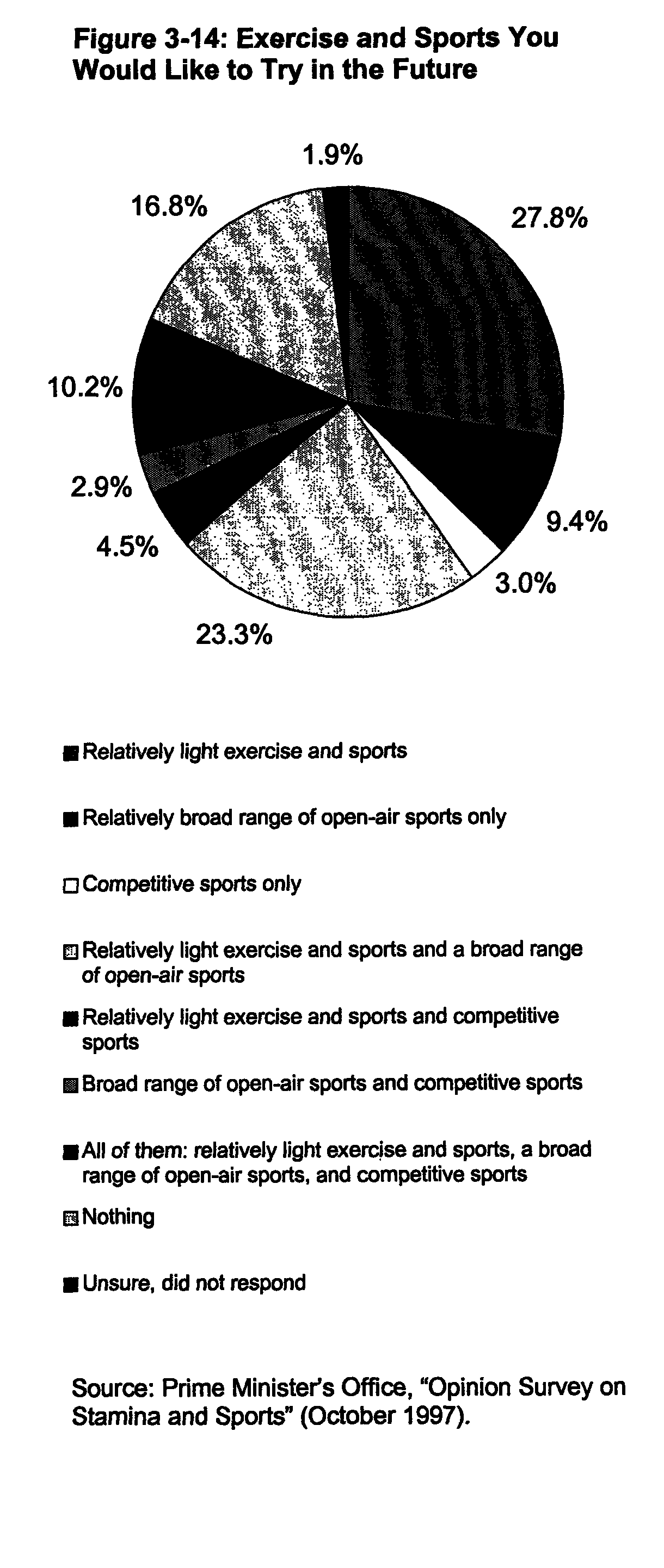 Would Like to Try in the Future
The most popular sports and recreational activities tried over the previous year were walking,swimming,golf,skiing,gymnastics,fishing andbowling,with many people making bowling,walking,golf and swimming their main activities( see Figures3-13 , 3-14 ).
---
PREVIOUS
NEXT
---
(C)COPYRIGHT Ministry of Education, Culture, Sports, Science and Technology