A Day in the Life of K-Worker at an International Organization in Paris

7:00am Get up
It is still dark at7:00am in Eurqpe-in autumn,and getting out of bed is difficult.
8:0Oam Go to work
It is two subway stations and about15minutes to work.Today the weather is nice,so I walk to work past the Eiffel Tower in around20minutes.
8:30am Work starts
The office operates on a flexi-time system,so not everyone is at work yet.First,I check the Japanese newspapers on the Internet.If there is any interesting information about Japanese education,I send a simple trans-lation to colleagues by e-mail for their reference.If you do not actively distribute information about Japan,there tends to be an information shortage.There are many homepages that are only in Japanese,so it is difficult for work col-leagues to gather information on Japan.I then checks my e-mail.Contacting people to attend meetings about the project I am working on and project preparation is nearly all done by e-mail.Instead of reporting frequently to the boss,I send the boss the same e-mail messages.

1O:00am
I have a meeting with a senior colleague working on the same project about the autumn conference.Since the colleague is British,the meeting takes place in English.However,at this international organization,the common languages are English and French,so when they are with French colleagues,they slip into French from time to time.It is hard work.
11:00am
I carry on with gathering information and pre-paring materials for the project.In the meantime,there is a question about Ja-pan from a colleague.It is quite difficult to explain something that I take for granted as a Japanese person.Therefore,I should have a good knowledge of Japanese culture and history.

12:0Opm
Today,I have a lunch appointment with a French colleague B.B tends to talk a lot,so I suggest going for a quick Japanese meal today.Even so,the Ja-panese restaurants near the office are packed with sushi loving French people.Listening to B complaining,I realize that peo-ple's feelings are basically the same every-where.Naturally,to communicate successfully,we need to deepen our mutual understanding of each other.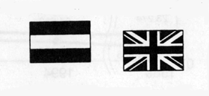 1:30pm
I start the aftermoon work.There is a meeting with Dutch and British specialists who are helping with my project.They exchange information about the future progress of the project.If I says nothing,the conversation carries on reg-ardless,so I have to be assertive.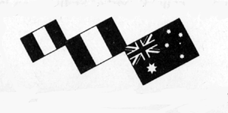 4:00pm
There is a staff meeting in the office.Today,it is about the office environment,such as the non-smoking rule.As the cultural back-grounds of employees at an international organization are different,they have to make a conscious effort to make rules so that everyone can work comfortably.
8:00pm
Today,I have dinner at the home of a friend from work.Colleagues from various countries bring char-acteristic dishes.Today,apart from French food,there is Italian food,Australian food,Viet-namese food,German food and Sri Lankan food on the table.Everyone talks about their families while eating dinner.It is interesting as there are differences:things such as relations between children and parents,and husbands and wives in different countries.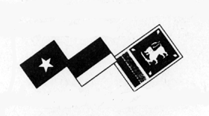 11:00pm
I go home.I send e-mails to my husband and friends in Japan.E-mail is really convenient because it elimi-nates time and distance.
12:00am
I go to bed.