---
PREVIOUS
NEXT
---
Part2 Educational Reform Q&A
Q52: Some time ago,I watched a musical on television and was very impressed.I would like to take part in a musical myself,but there are no drama clubs in my area.Are there any good opportunities?
---
A:The Agency for Cultural Affairs has imple-mented Cultural Enrichment for Children inthe Local Community to ensure opportuniti-es for cultural activities and appreciation forchildren both inside and outside of school.
As part of that plan,the Agency has implement-ed the Performing Arts Participation Program to provide opportunities for children to take part in musicals and other performing arts.The forms of participation range from performing on stage to working behind the scenes,and the aim of the program is to allow each and every children to display their own individual talents.You should check to see whether there are opportunities available in your area and then take an active role in them.Cultural Enrichment for Children in the Local Community also implements the programs shown on the right.We hope to implement a variety of programs to enhance opportunities for children,who hold the future of the culturally-oriented nation in their hands,to participate in cultural activities and experience outstanding artistry which will help them to learn the importance of human relations and develop consideration for others by experi-encing solidarity with other children and a sense of achievement.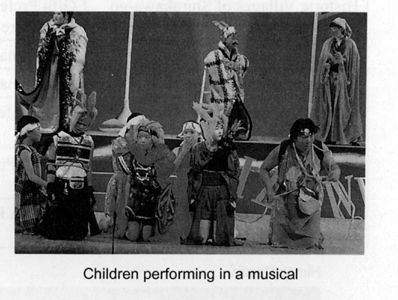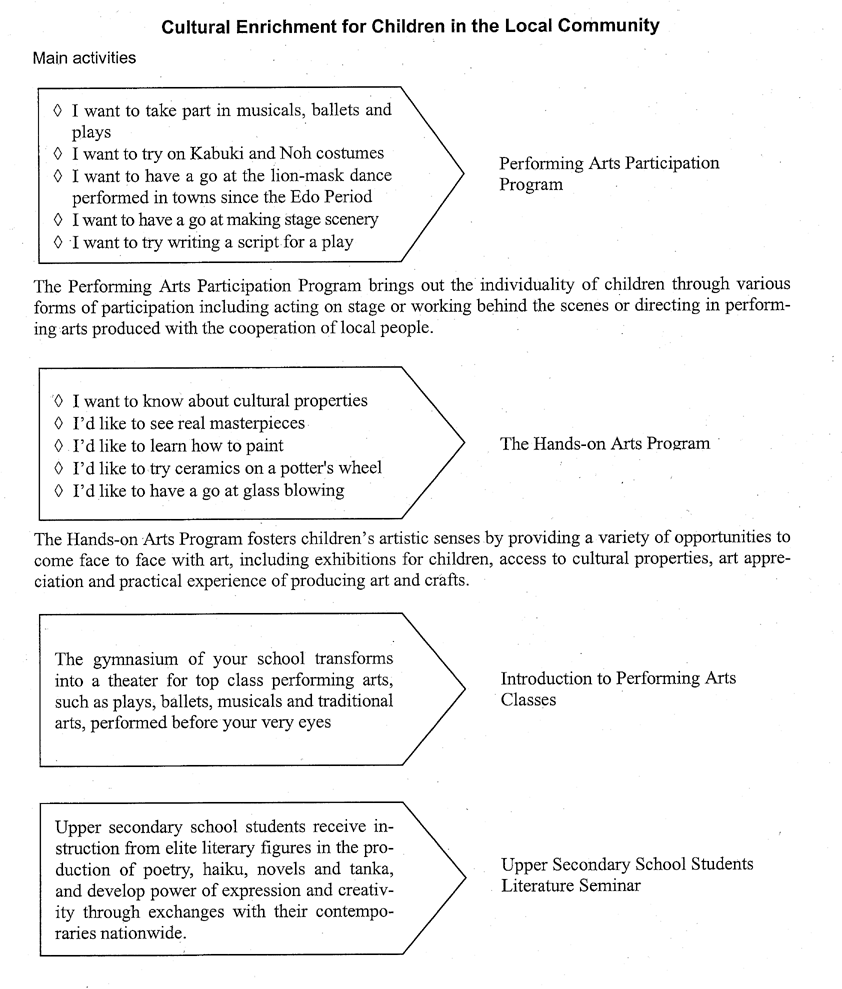 ---
PREVIOUS
NEXT
---
(C)COPYRIGHT Ministry of Education, Culture, Sports, Science and Technology