---
PREVIOUS
NEXT
---
MENTAL AND PHYSICAL HEALTH AND SPORTS
CHAPTER4 IMPROVING INTERNATIONA LCOMPETITIVENESS AND PROMOTING INTERNATIONAL SPORTS EXCHANGE
SECTION3: PROMOTION OF INTERNATIONAL EXCHANGE THROUGH SPORTS
4. The Development of Programs for Wide Ranging Sports Exchange
---
International sports exchange in Japan is currenfly developing over a broad spectrum,from top-level athletes to general citizens.This exchange,in addition to conventionally organized intemational competitions,is undertaken in a number of diverse ways,including sports exchange for local residents and sports-related exchange workshops,research and cooperation.MESSC is carrying out programs to send sports instructors abroad to view the ways in which sports are conducted in counhies other than Japan.MESSC is also subsidizing sports exchange programs implemented by municipal govemments in order to enhance mutual understanding and friendship with Asian countries through sports.In FY1997,15cities and towns in12prefectures conducted intemational exchange through sports including baseball,table tennis and cross counhy running,with people from such countries as the Republic of Korea and China.MESSC also subsidizes international exchange programs organized by the Japan Amateur Sports Association and the Japanese Olympic Committee.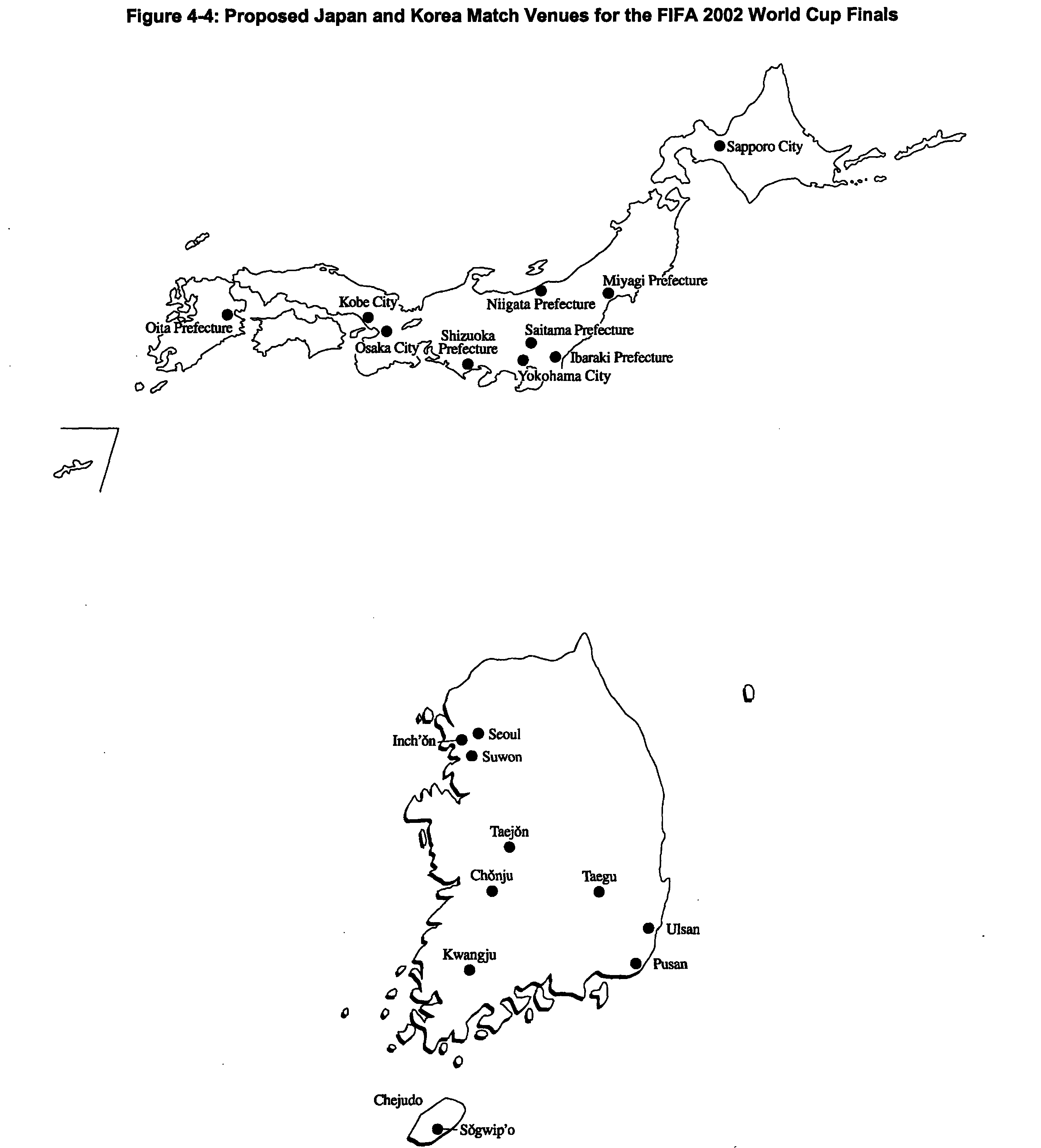 The Japan Amateur Sports Associations are conducting the following international exchange programs for the promotion of sports among Japanese people.
(1)The7th Japan-Korea-China Junior Sports Exchange Meet(1993- )Junior exchange meets are hosted each year in either Japan,the Republic of Korea or China,to contribute to the improvement of competitiveness at Junior level and to the promotion of mutual understanding between the three counhies.
(2)Visit of Japanese Sports Leaders to Foreign Countries(1978- )Sports instructors approved by the Japan Amateur Sports Association are dispatched abroad,where they spend time studying and researching the sports environment and sports instruction methods of various countries in order to improve their ability to instruct.
(3)Study Tour Project for Leaders of Asian Youth Sports in Japan(1991- )Instructors who specialize in sports activities are brought to Japan from neighboring Asian countries in order to promote sports in the Asian region.They observe the current state of youth sports activities in Japan and take part in training programs.
(4)Sports Exchange by Japan Junior Sports Clubs Association(1974- )Youth sports associations,the aim of which is to promote sports among young people and to contribute toward their sound mental and physical development,dispatch and bring to Japan young athletes and instructors to and from Germany,the Republic of Korea and China.This contributes to the promotion of youth sports and of mutual understanding.

The Japanese Olympic Committee(JOC)implements the following international exchange programs with a view to strengthening athletes and to improving the international competitiveness of Japan.
(1)International Exchange Program(1957- )JOC works to improve the competitiveness of Japanese athletes by dispatching teams to international competitions,including the Olympic Garnes and the Asian Games.
(2)Dispatch of the Team(1977- )and invitation to Overseas Team(1978- )JOC works to strengthen athletes through sports exchange by dispatching athletes specially selected for strengthening along with the personnel to strengthen them to international competitions held abroad,and also by inviting top level athletes and teams to Japan.
(3)Dispatch of Junior Athletes Team(1978- )JOC dispatches Junior level athletes to competitions held abroad in order to develop and strengthen them as next-generation athletes.
(4)Arrangement of Overseas Coach(1978-)JOC works to improve competitiveness by inviting top-level foreign coaches to Japan for an extended period,where they introduce leading instruction methods,and apply them to the instruction of Japanese athletes.
(5)Overseas Training Program for Coaching(1979- )By dispatching young instructors abroad for extended periods,JOC works to develop instructors responsible for the Japanese sports world through study of specific methods of improving competitive levels,measures for strengthening athletes and actual conditions of instructors in foreign countries.
(6)Dispatch for Coach Training(1978- )JOC dispatches top-level sports coaches abroad to study.The coaches accumulate and analyze information,and througb the results of their research contribute to the instruction of athletes to be specifically strengthened for the Olympic Games.

To further promote friendship and goodwill between the two countries,using the joint hosting of the2002World Cup Finals by Japan and tbe Republic of Korea as an opportunity,MESSC has been providing support to JapanKorea sports exchange programs conducted by the Japan Amateur Sports Association and the Japanese Olympic Committee since1997.Programs to be implennented in FY1998 are outlined below.
(1)Youth sports excbange programs(Japan Amateur Sports Association)
(2)Adult sports exchange programs(Japan Amateur Sports Association)
(3)Programs to improve the competitiveness of Junior athletes(Japan Amateur Sports Association,Japanese Olympic Committee)
(4)Exchange programs involving national teams(Japanese Olympic Committee)According to FY1997 results of international sports exchange compiled by MESSC for the Japan Amateur Sports Association,Japanese Olympic Committee and central sports associations,there were1,092cases of dispatch from53organizations to89countries involving13,536athletes and4,342officials.

There were also1,324cases of bringing people to Japan from136countries received by42organizations,involving10,024athletes and4,018officials.
---
PREVIOUS
NEXT
---
(C)COPYRIGHT Ministry of Education, Culture, Sports, Science and Technology