---
PREVIOUS
NEXT
---
MENTAL AND PHYSICAL HEALTH AND SPORTS
CHAPTER3 TOWARD THE REALIZATION OF LIFELONGPARTICIPATION IN SPORTS
SECTION2: PHYSICAL EDUCATION AT SCHOOL SASTHEFOUNDATION FOR LIFELONG PARTICIPATION IN SPORTS
5. Enhancement of Physical Education and Sports at Universities
---
Physical education and sports at universities provide an important link between elementary/secondary education and adulthood,and are vital in developing and maintaining habits for lifelong participation in sports.Since there is generally a decrease in the number of class hours dedicated to physical education when students leave secondary school and enter university,there is a need to make sure that exercise habits do not cease during this period.
On the other hand,university is a time for students to think and act freely on their own and avaluable time to try various sports and experiencetheir meaning and value,both through classesgiven by innovative instructors and student sportsclubs and other opportunities( see Figure3-18 ).
Since the early days of sports in Japan,university sports have helped build the identity of their respective schools and supported lifelong participation in sports activities and competitive sports in Japan.Universities have also made great strides in the development and dissemination of scientific research on sports.In this way,physical education and sports at universities play an important role in the increase in maintenance of health and stamina.It is necessary that each university enhance that role while drawing upon its unique characteristics.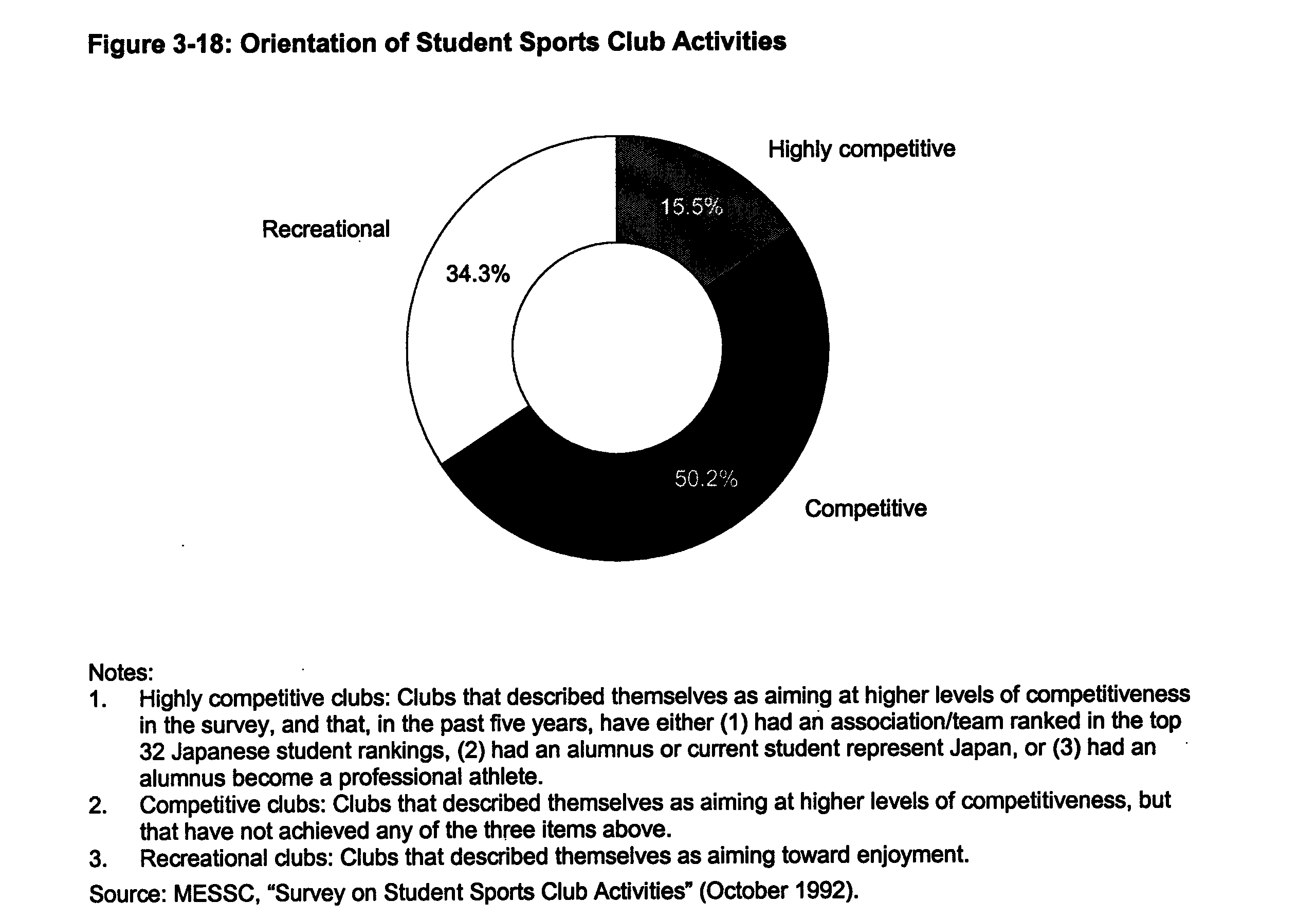 ---
PREVIOUS
NEXT
---
(C)COPYRIGHT Ministry of Education, Culture, Sports, Science and Technology