---
PREVIOUS
NEXT
---
MENTAL AND PHYSICAL HEALTH AND SPORTS
CHAPTER2 TOWARD ENHANCED HEALTH EDUCATION
SECTION3: ENHANCEMENT OF INSTRUCTION ON DRUGABUSEPREVENTION
1. The State of Abuseof Stimulants and Other Drugsby Students
---
Drug abuse is becoming a serious current health and social problem.While smoking and drinking by minors is prohibited by law,drug abuse is prohibited by law for all persons,regardless of age,because it not only affects mental and physical health but has a great effect on character formation,and thus also exerts a considerable impact on society.
Despite this fact,drug abuse among children has been extremely serious in recentyears.In1997,43lower secondary school students and219upper secondary scbool studentswere arrested for criminal offenses involvingstimulant abuse.The number of upper secondary school students arrested for crimes involving stimulant abuse doubled from1994to1995 and from1995to1996.While this figureremained unchanged from1996to1997,thenumber of lower secondary school students arrested for the same offense doubled from1996to1997.This data indicates that there is an advancing trend toward drug abuse by youngerchildren( see Figure2-8 ).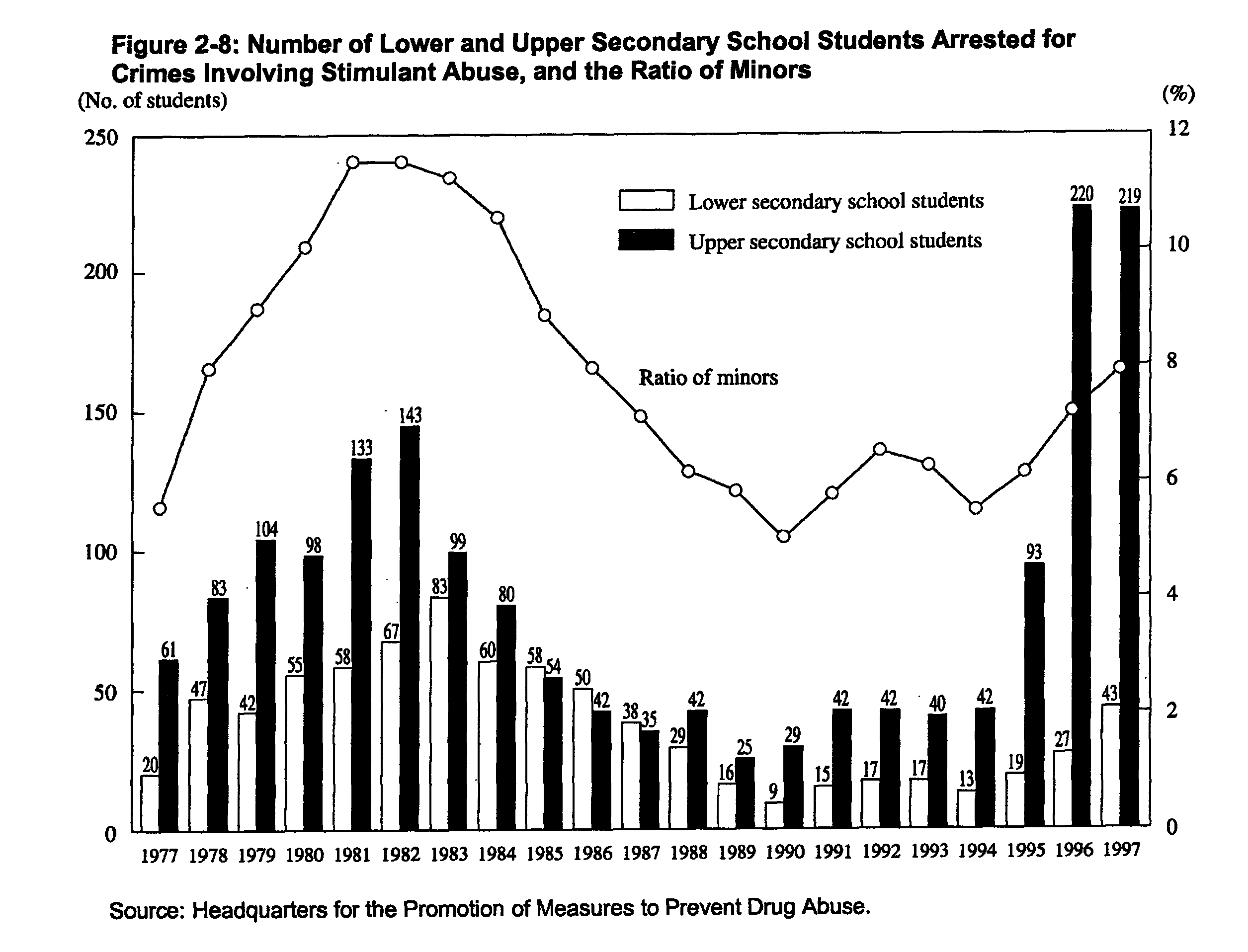 Recent examples of drug abuse have been characterized by tbe appearance of conditions in which children can readily obtain drugs(sucb as when approached by foreigners conducting illegal drug transactions in front of stations or in downtown areas)and lack of awareness about drugs(such as the misguided perception that certain drugs may be effective for losing weight,etc.).According to MESSC's"Survey on Students'Awareness of Stimulants and Other Drugs"carried out in May1997:
1)As the school grade becomes higher,the knowledge,learning experience,etc.,of drugs become greater.On the other band,sense of guilt and sense of danger toward drug abuse become lower.

2)In general,television and other mass media rank high on the list of information sources for drugs.Classes at school also ranked high among lower and upper secondary school students.There are also many students who wish to learn at school about the danger and harm posed by drugs.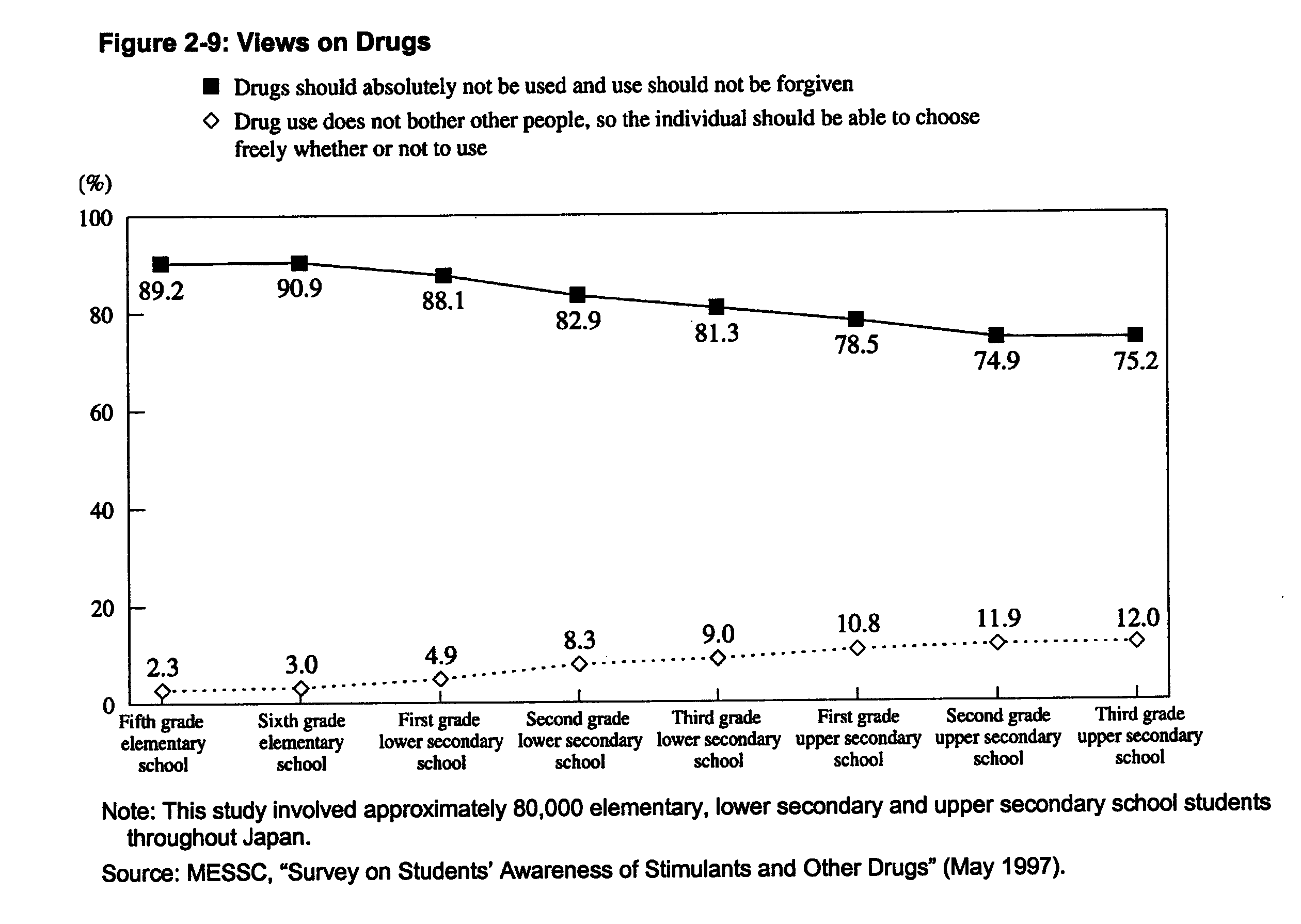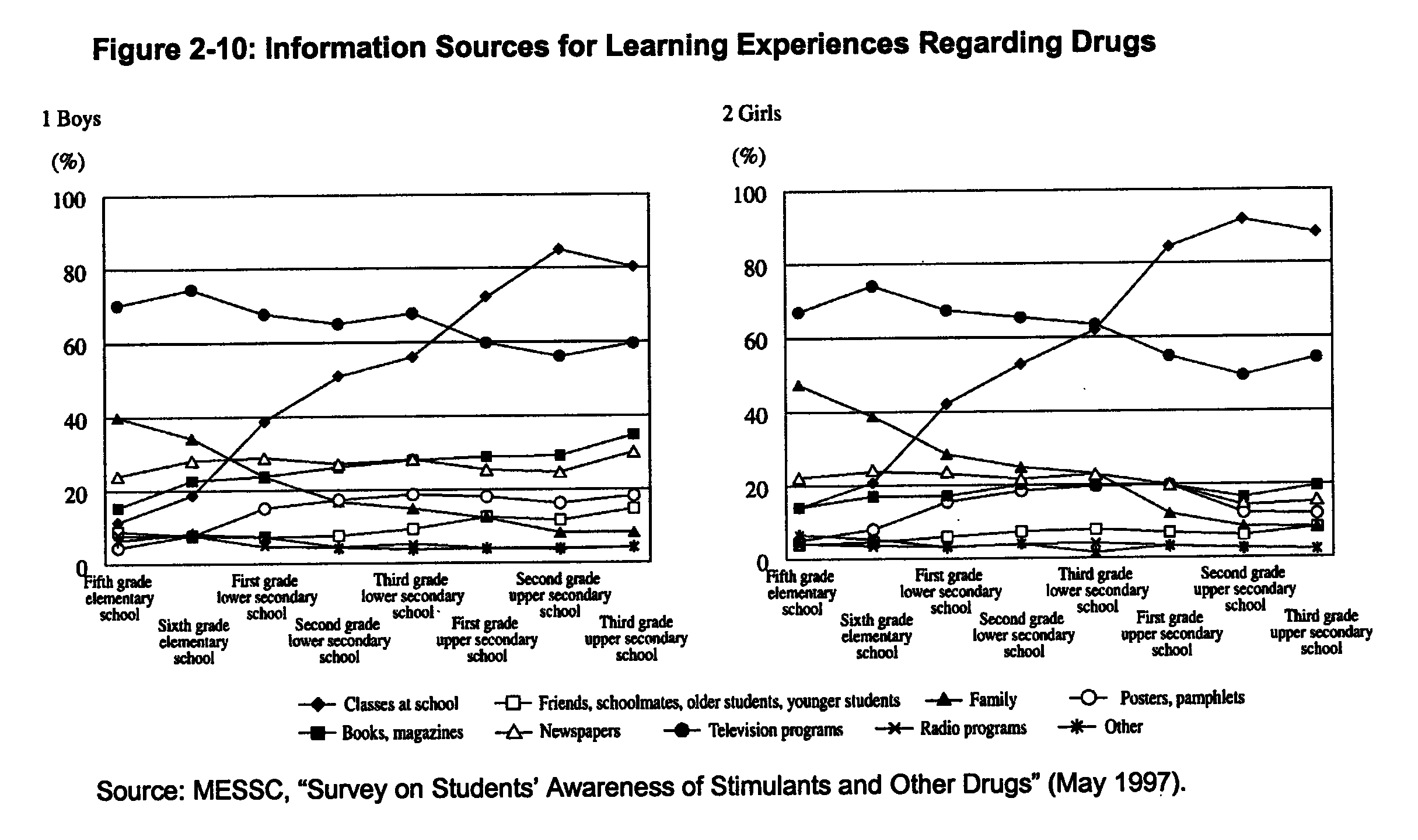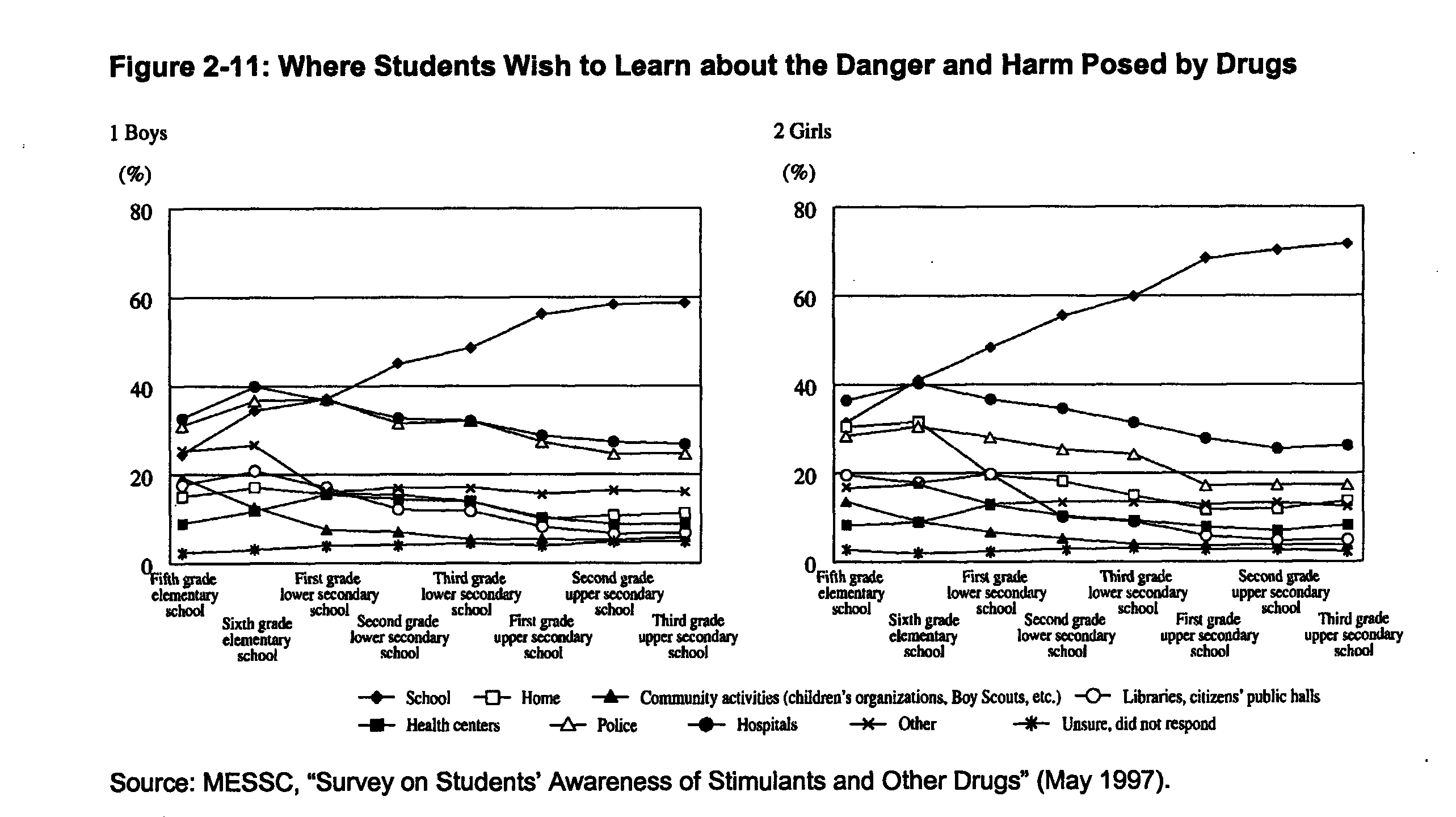 ---
PREVIOUS
NEXT
---
(C)COPYRIGHT Ministry of Education, Culture, Sports, Science and Technology