---
PREVIOUS
NEXT
---
MENTAL AND PHYSICAL HEALTH AND SPORTS
CHAPTER2 TOWARD ENHANCED HEALTH EDUCATION
SECTION2: RESPONSE TO MENTAL HEALTH PROBLEMS
2. Status of the Use of School Infirmaries by Students
---
According to the"Survey on the State of Use ofSchool Infirmaries"conducted by MESSC inOctober1996,in elementary and lower and uppersecondary schools an average of36.3students perday per school use the school infirmary,a5.7student increase on the1990figure of30.6.Thereis also a tendency for students in higher grades tomake more use of school irfirmaries,and morefemale students than male( see Figure2-5 ).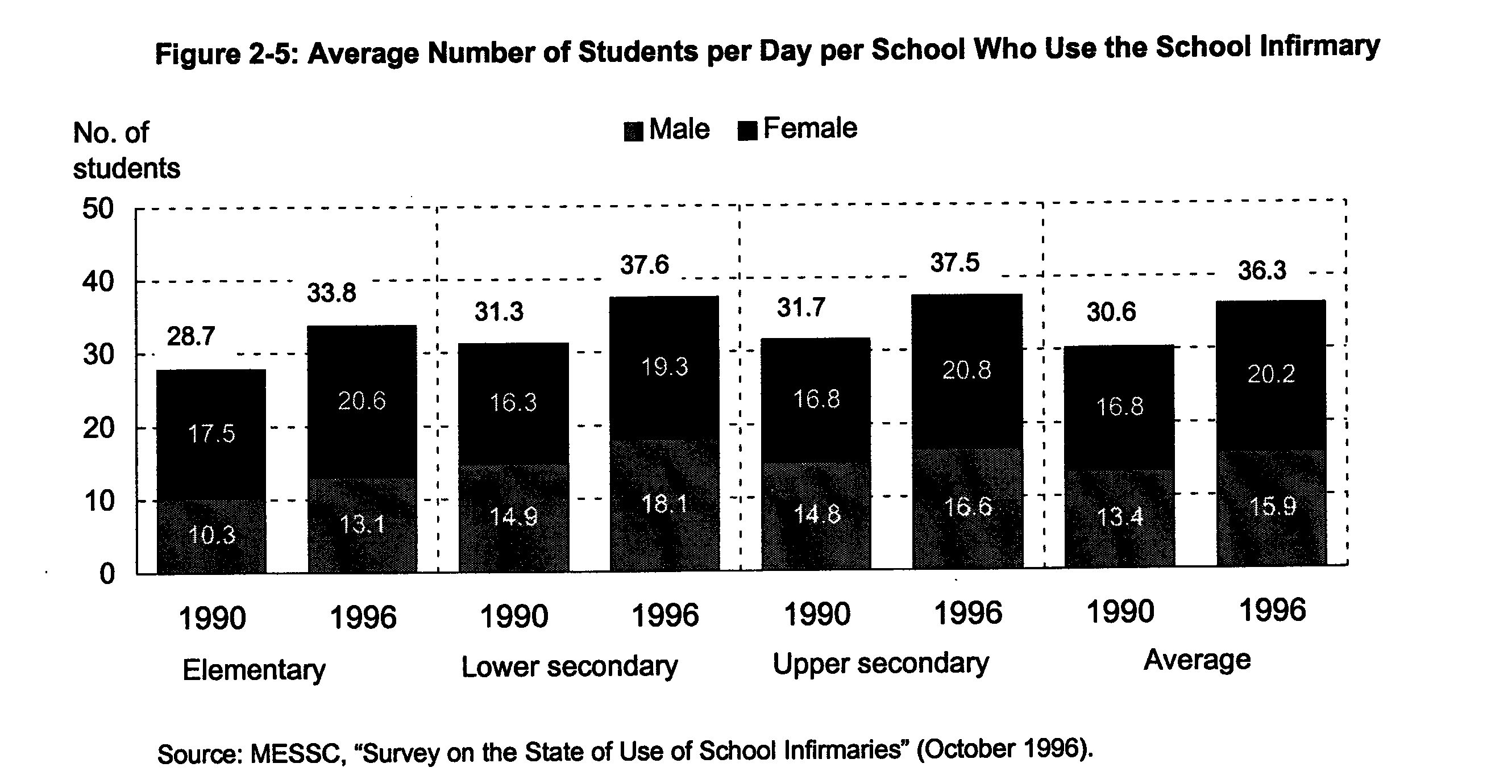 From October1995to September1996inclusive,the percentage of schools in wbichthere were cases where nurse teachersconsistently gave support to children with"mental problems"exceeded70%in elementaryand lower and upper secondary schools,andincreased in students in higher grades.At thetime of the survey,the same percentage saw anincrease in lower and upper secondary schoolscompared to1990( see Figure2-6 ).
At the time of the survey,the percentage ofschools in which children were"spending timein the school infirmary"had seen an increase by13.9points and11.3points respectively in lowerand upper secondary schools since1990( seeFigure2-7 ).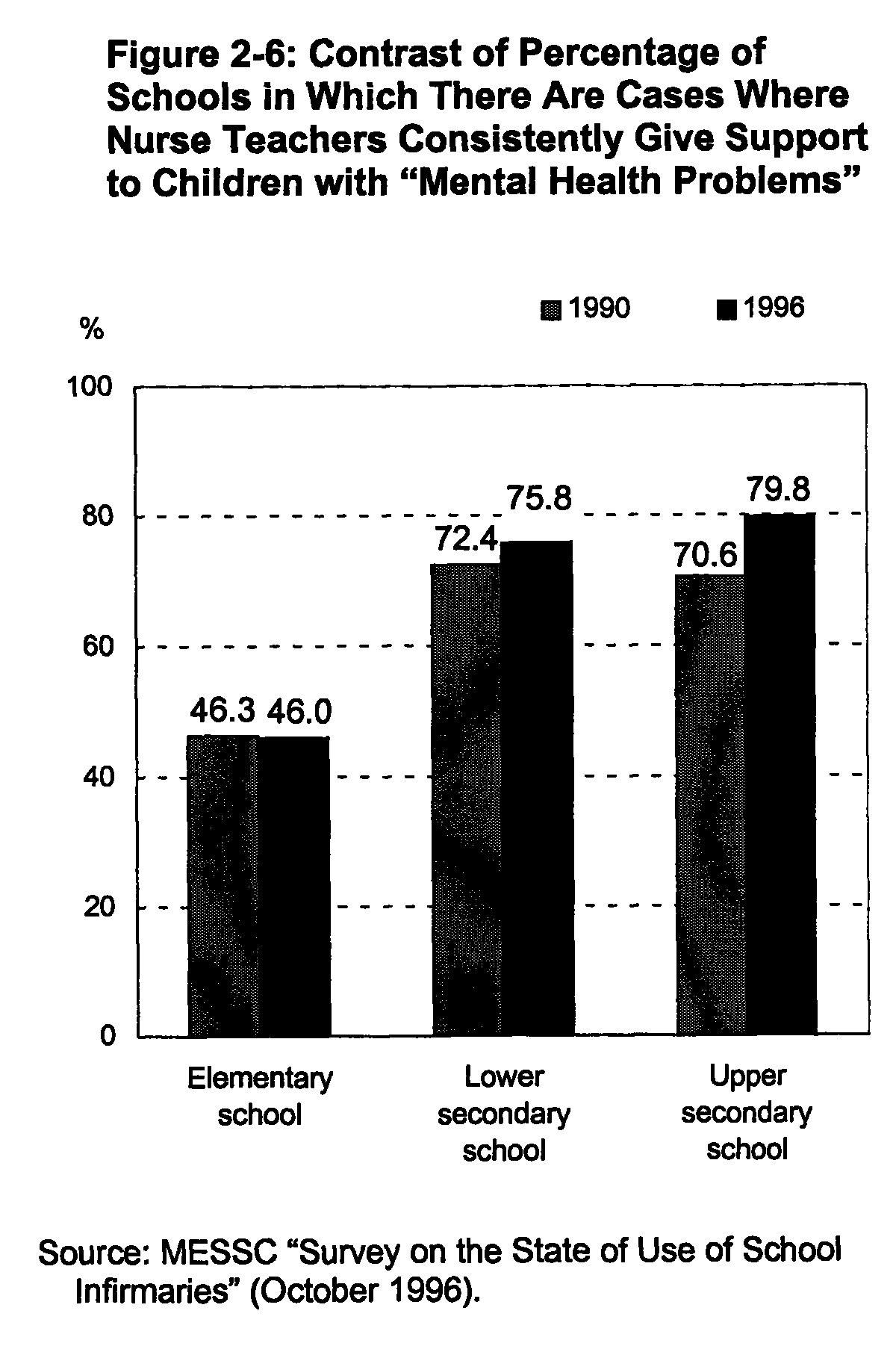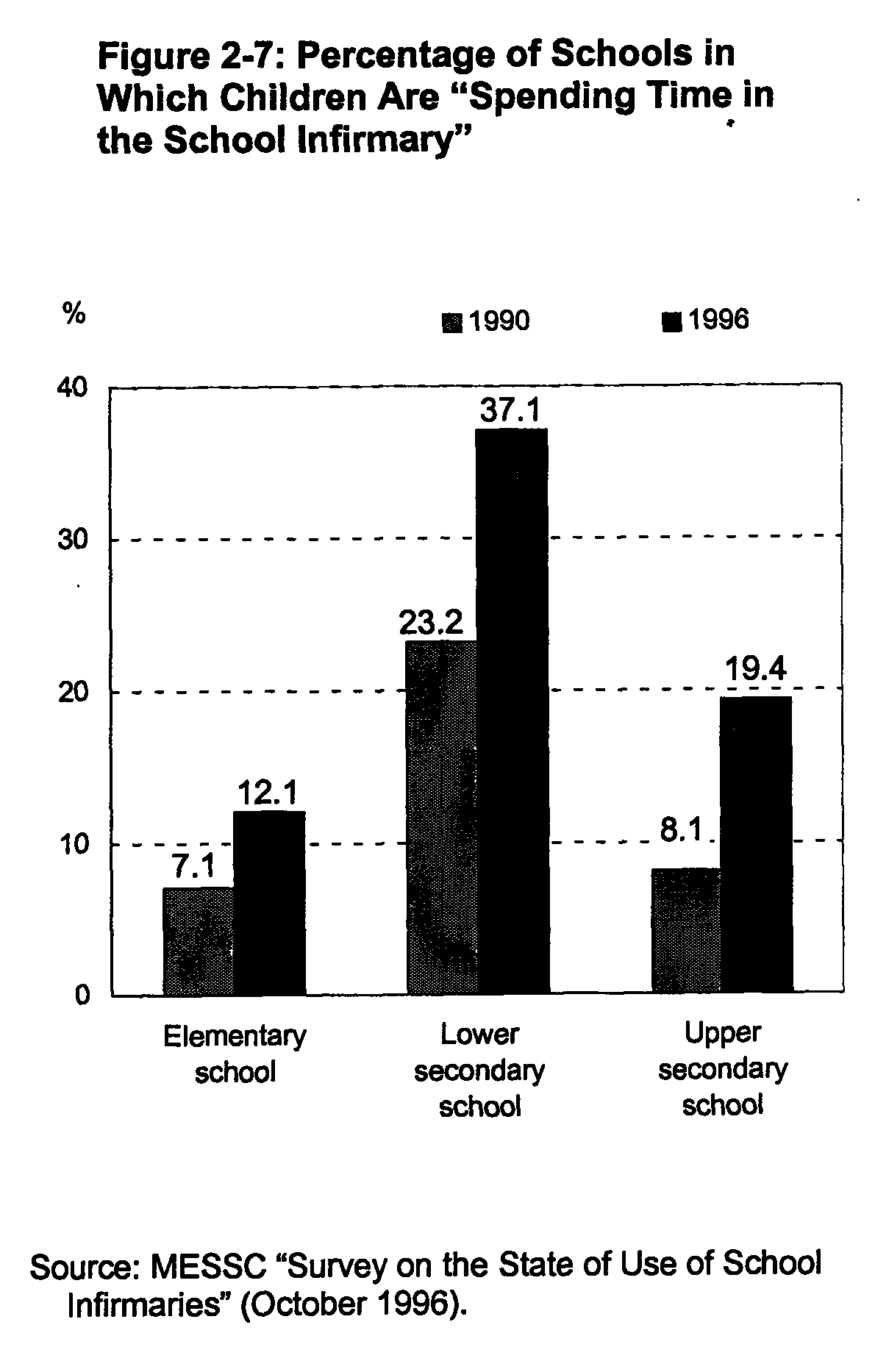 ---
PREVIOUS
NEXT
---
(C)COPYRIGHT Ministry of Education, Culture, Sports, Science and Technology