---
PREVIOUS
NEXT
---
MENTAL AND PHYSICAL HEALTH AND SPORTS
CHAPTER1 HEALTH AND SPORTS INTO THE FUTURE
SECTION2: MENTAL AND PHYSICAL HEALTH AND LEARNING
2. Needsof the Japanese to ward Health Related Learning
---
It is necessary to conduct bealth-related leatning through instruction at school to begin with,then through lifestyles at home and in the community.
School plays an important and significantrole as a foundation for implementing healthrelated education(hereafter health education)aiming at helping children to acquire the knowledge,ability and attitude necessary through allstages of their development,and as a foundationfor the Japanese to conduct health-relatedlearning throughout their lives.In the"Surveyon Health and Sports"conducted by MESSC in1998,when parents and guardians and peopleover19years old were asked what kind of healtheducation they would like to see taught inschool,there was a diverse range of responses,including the"harms of stimulant and othertypes of drug abuse,""how smoking tobacco affects the body,""ways to reduce stress,"and"healthy eating habits"( see Figure1-13 ).
The home is also a foundation for the development of children.It is especially responsiblefor teaching cbildren to appreciate the value ofexercise and health,and helping them to acquirethe basic lifestyle and habits toward them.In the"Survey on Health and Sports,"many parentsand guardians responded that they teach theirchildren about"basic eating habits"and"wellregulated sleep"in regard to health.Manyteachers and people over19years old also madethese two responses in regard to areas in whichthe home should take responsibility for bealthrelated learning( see Figure1-14 ).
It is hoped that the community can help children to deepen and heighten their knowledge,ability and attitude acquired at school,and continuing on into adulthood,that it can take on an important role as a place for addressing lifelong,health-related learning,such as reemphasizing the value of health and the importance of lifestyle and habits based on up-to-date,accurate health-related information.More specifically,public halls and other social education facilities,related organizations such as prefectural and municipal bealth centers and hospitals,local related organizations such as youth organizations,volunteer organizations and medical associations,and human resources in the community play an essential role.In the"Survey on Health and Sports,"when parents and guardians,teachers and people over19years old were asked in what places they would like to see health consultation counters,many responded"prefectural and municipal health centers,""clinics,hospitals,"and"public sports facilities such as gymnasiums."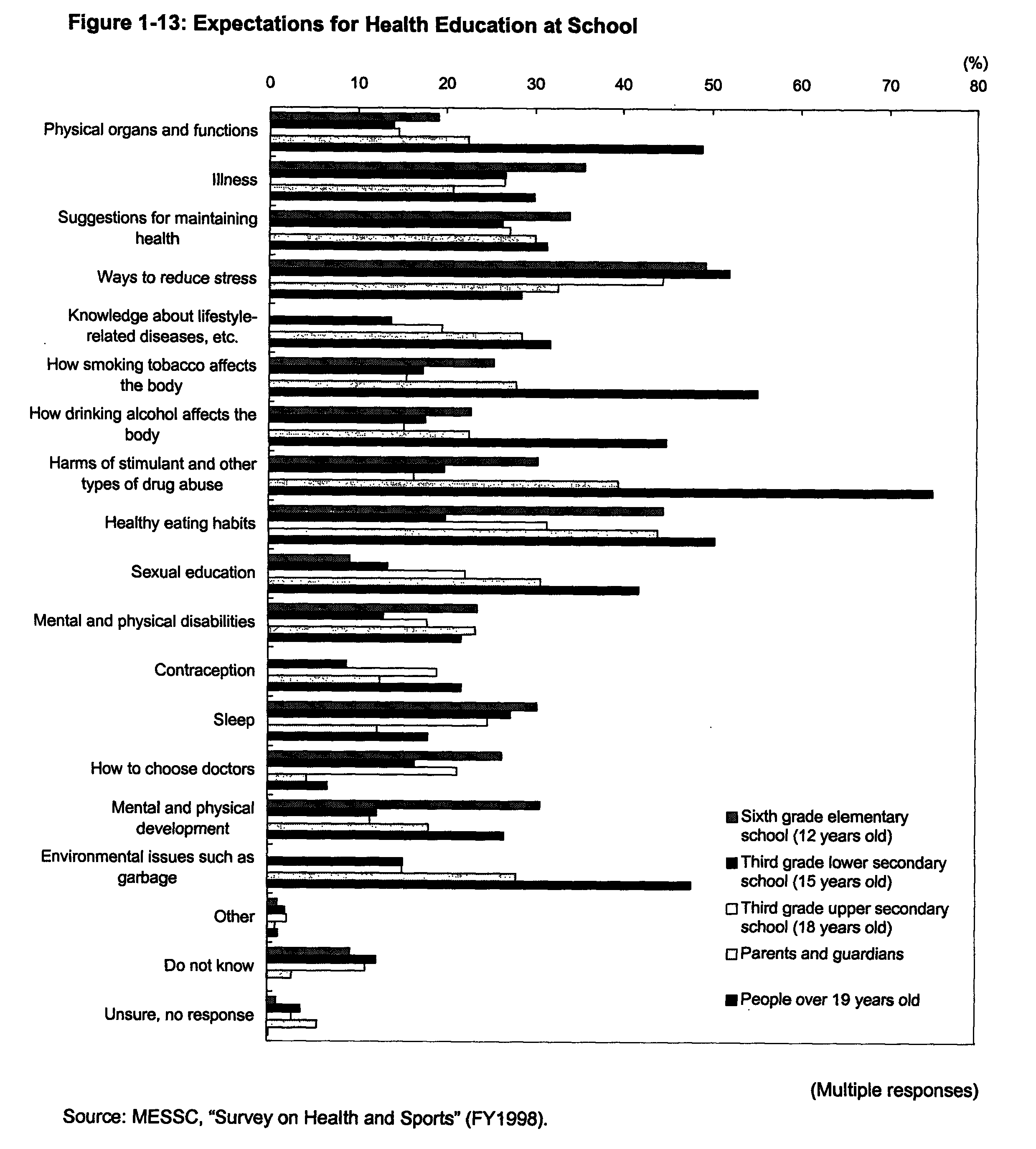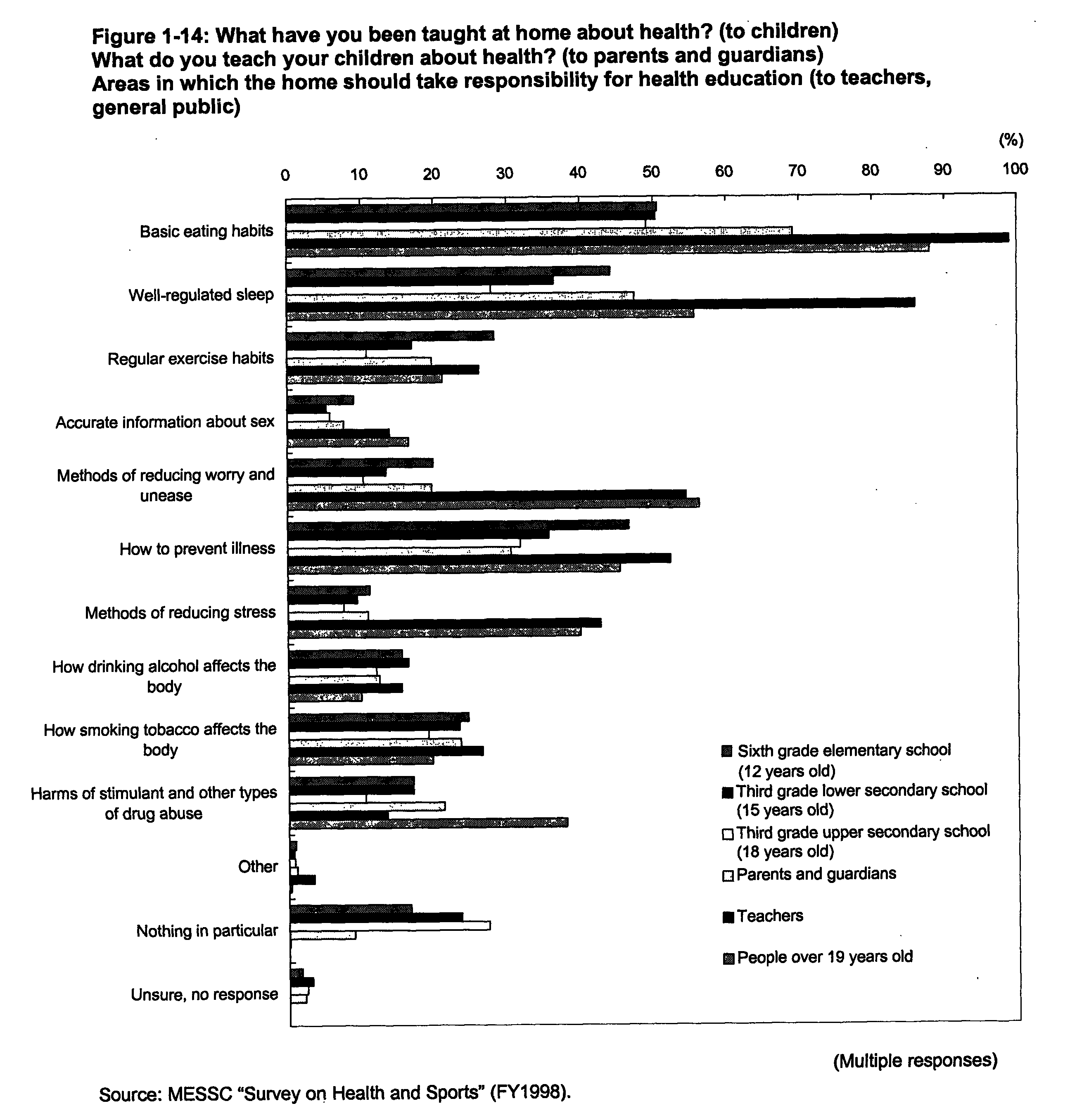 What do you teach your children about health?(to parents and guardians)Areas in which the home should take responsibility for health education(to teachers,general public)
---
(C)COPYRIGHT Ministry of Education, Culture, Sports, Science and Technology