Thursday, May 2, 2019
Science and Technology


MEXT Minister Shibayama Masahiko, Minister of State for Special Missions of the Cabinet Office Hirai Takuya, Director of the White House Office of Science and Technology Policy Kelvin Droegmeier and Deputy Assistant to the President Michael Kratsios co-chaired the 14th US-Japan Joint High-Level Meeting, or the JHLC, on Science and Technology on May 2nd. The JHLC meeting, based on the US-Japan Science and Technology Agreement, is held to provide a regular forum to exchange views on critically important science and technology endeavors in both countries.

This is the first JHLC meeting held since the inauguration of US President Donald Trump. The parties reviewed progress in cooperation on US-Japan science and technology projects and discussed boosting cooperation in the areas of artificial intelligence and quantum science and technology.

In the field of quantum science and technology, while bilateral exchanges have continued among researchers, inter-governmental information exchanges began following the 2018 meeting between the former MEXT Minister Hayashi Yoshimasa and the Director of the National Science Foundation Stephen Cordova. The officials agreed at this meeting to boost exchanges in quantum science and technology. In detail, MEXT will advance working-level discussions between US and Japanese officials while collaborating with relevant ministries and agencies; advance measures to hold a quantum science and technology workshop in Japan this winter based on discussions among researchers; promote further exchanges among researchers in the US, Japan and Europe, with researchers taking leadership.

In the field of artificial intelligence, the officials confirmed both nations' AI policy directions are consistent and to continue advancing cooperation. The RIKEN Center for Advanced Intelligence Project which serves as a base for Japan's AI research aims to further deepen collaboration with US research institutions while advancing measures on R&D and training personnel. The RIKEN AIP Center will host joint US-Japan workshops, and hopes to have as many US young researchers as possible to participate in the center's research and development.

Collaborations between countries with shared values, like the US and Japan, will become increasingly important to solve the various issues faced by the international community. As such, MEXT will continue advancing US-Japan collaborative endeavors in science and technology.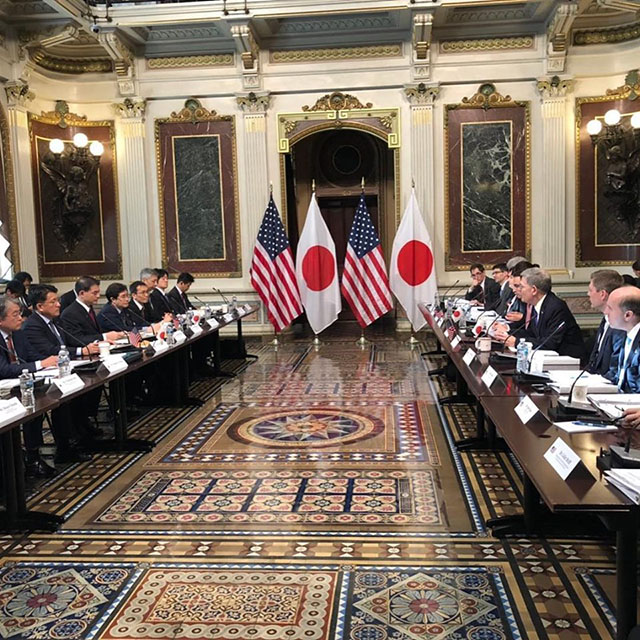 JHLC meeting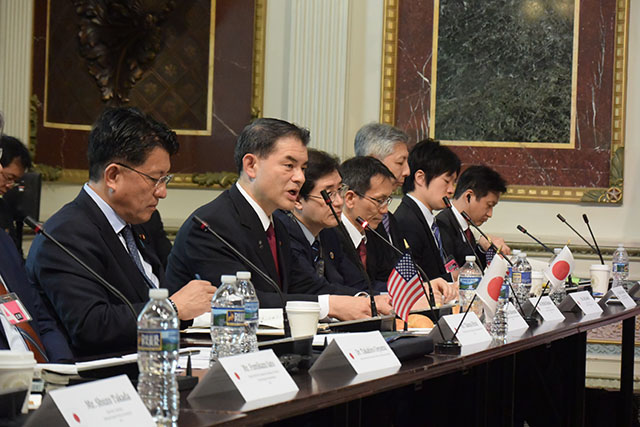 MEXT Minister Shibayama during the JHLC meeting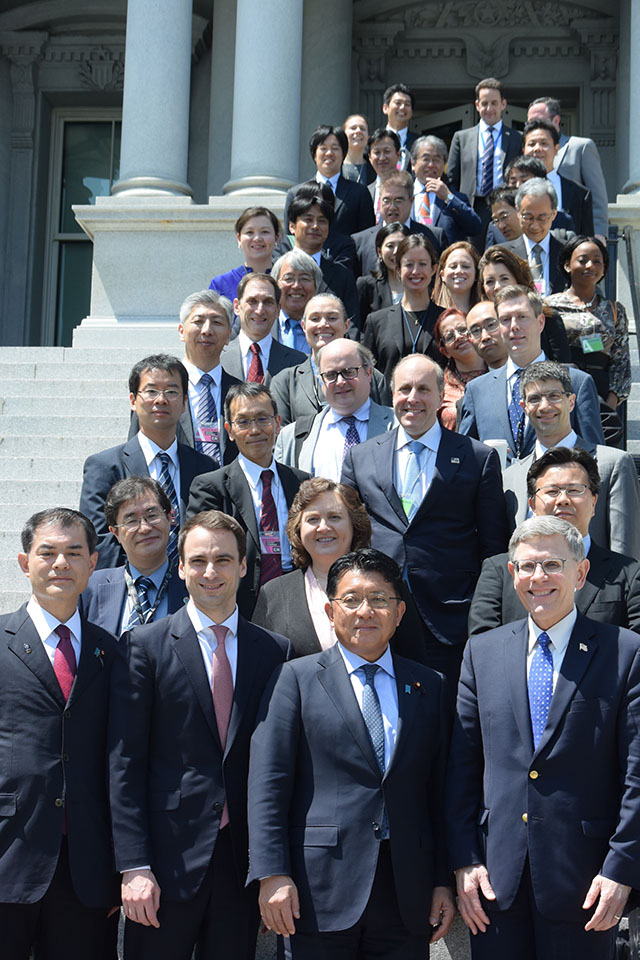 Group photo of JHLC participants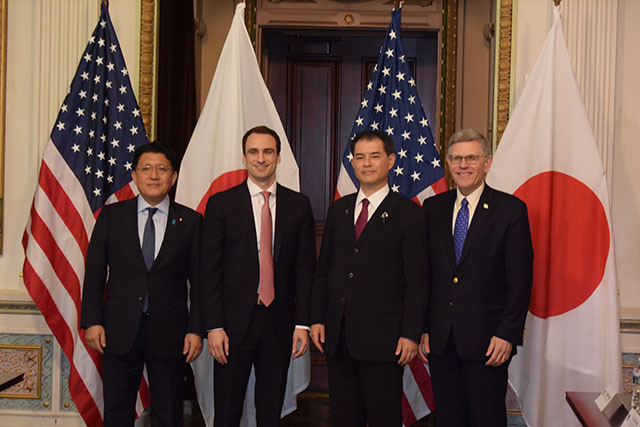 JHL co-chairs and MEXT Minister