Friday, October 5th, 2018
Sports


An award ceremony was held on October 5th to honor this year's winners of the Lifelong Sports Merit Award in the individual and group categories. MEXT Minister Masahiko Shibayama presented the awards.

The MEXT Minister's Award honors individuals and organizations that have contributed to the healthy dissemination and development of sport in regional communities and working environments, and have made remarkable achievements.

158 individuals were honored with the Lifelong Sports Merit Award, and 114 organizations were honored in the group category.

Minister Shibayama addressed the audience on the crucial role played by the awardees in regional sport, towards realizing a society in which the entire nation can enjoy their lives through the power of sport. The minister congratulated the winners and asked them to use this occasion to further their efforts to disseminate and develop sports in regional communities.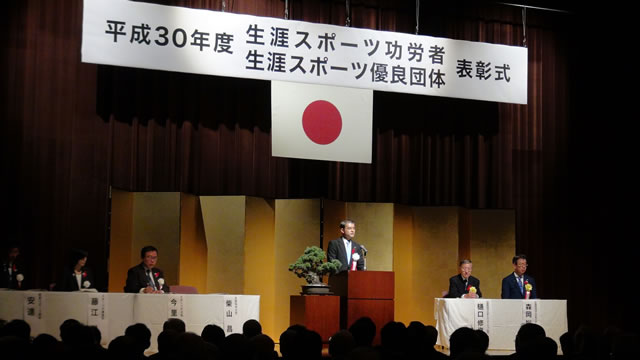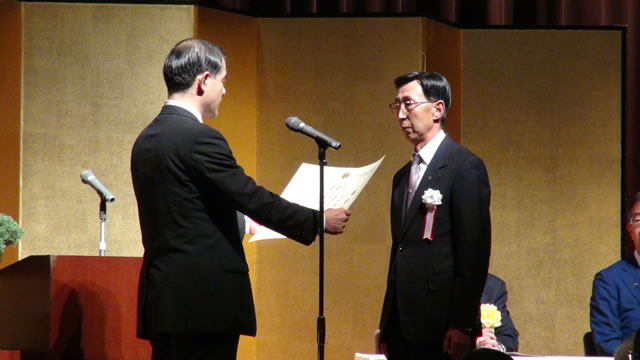 Photos
Representative of Lifelong Sports Merit Award (Individual category), Kazuya Igarashi of Miyagi Prefecture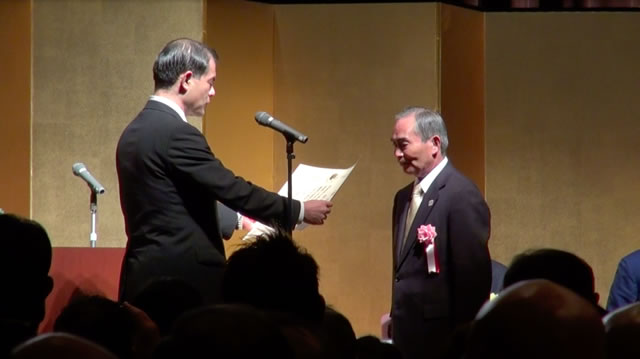 Representative of Lifelong Sports Merit Award (Group category), Chairman of Okaya Badminton Federation, Moriaki Matsuura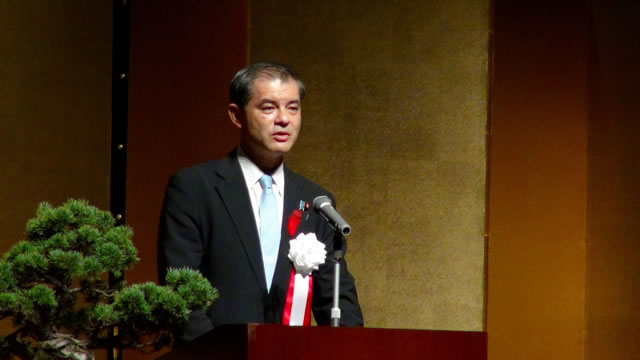 Welcoming address by awardee representative, Noriko Narazaki