September 12th - 13th, 2018
Sports

The 2nd trilateral sports minister's meeting between Japan, China and South Korea was held in Tokyo for a period of two days between September 12th and 13th.
MEXT Minister Yoshimasa Hayashi and the Director of the Japan Sports Agency Daichi Suzuki both welcomed Gao Zhidan, Deputy Director of China's General Administration of Sport, and Do Jong-whan, South Korea's Minister of Sport.

The three ministers opened their two-day meeting with a series of bilateral meetings.

The trilateral meeting followed. The three parties adopted a joint declaration called the "Tokyo Action Plan," which aims to carry out detailed and specific activities based on the agreements set forth in the "Pyeongchang Declaration," signed in their inaugural meeting in 2016.

The main contents of the Tokyo Action Plan include:
(1) Share information on government measures related to hosting the Olympics and Paralympics
(2) Promote sport exchanges among the 3 nations now being implemented by relevant organizations.
(3) Examine specific subject areas to promote inbound and outbound business through sports tourism.
(4) Strengthen collaboration on international doping preventive measure in the Asian region and strengthen the existing dialogue framework.

After the meeting, Minister Hayashi said it is an extremely rare opportunity for the three nations to host three consecutive Olympics, and to pass the relay baton from Peyongchang 2018 to Tokyo 2020 to Beijing 2022. Hayashi said the talks were fruitful as the three nations agreed to cooperate to share information and further promote sport exchanges. Hayashi said Japan will work to steadily advance the Tokyo Action Plan.

JSA Commissioner Suzuki said he firmly believes the three nations will cooperate to globally disseminate good practices through by passing on the Olympic relay baton among the three nations.

The three nations agreed that their next sports ministers meeting will be held in China in 2020. Until then, they will have an annual working-level meeting to check whether the "Tokyo Action Plan" is being properly carried out.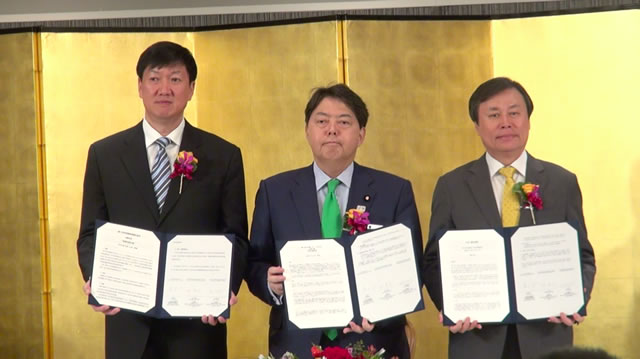 Photo
2nd trilateral sports ministers' meeting between Japan, China and South Korea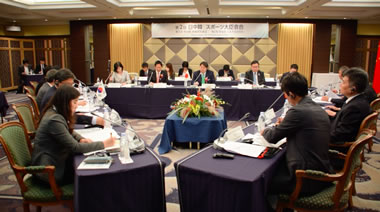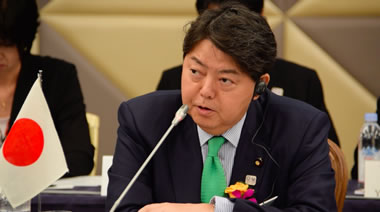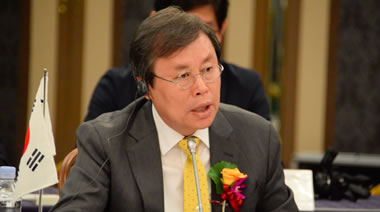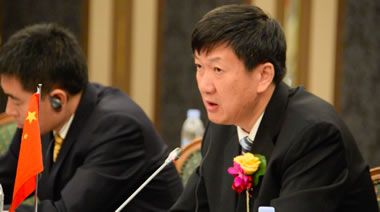 (left) Do Jong-whan, South Korea's Minister of Sport.    (right) Gao Zhidan, Deputy Director of China's General Administration of Sport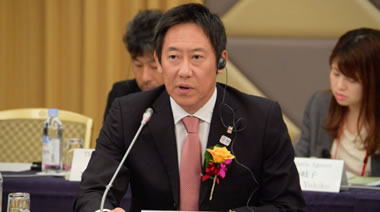 Bilateral meeting between Do Jong-whan, South Korea's Minister of Sport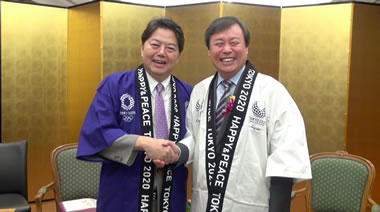 Bilateral meeting between Gao Zhidan, Deputy Director of China's General Administration of Sport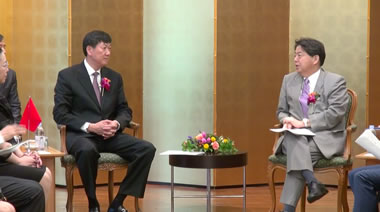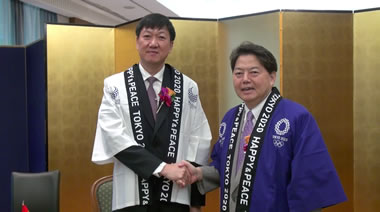 Signing ceremony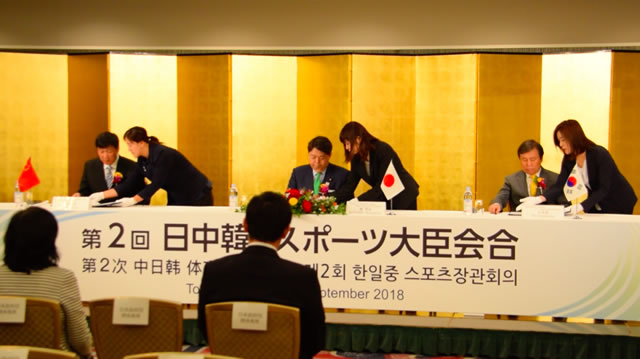 JSA Commissioner Suzuki wearing own Gold medal from the Seoul Olympics, holding the Olympic-torch he personally used for the torch relay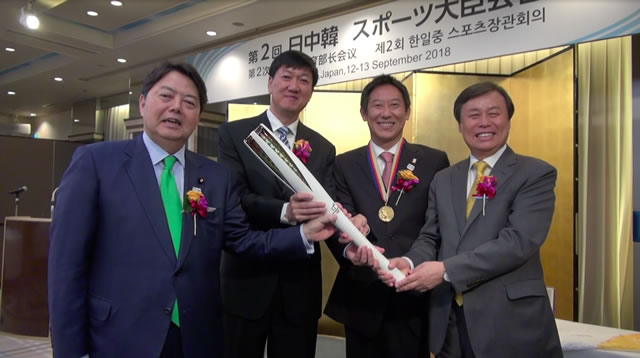 Photo at Excursion