The 5th Conference on the Relocation of the Agency for Cultural Affairs was held on August 7th attended by MEXT Minister Yoshimasa Hayashi, Regional Revitalization Minister Hiroshi Kajiyama, Governor of Kyoto Prefecture Takatoshi Nishiwaki and the Mayor of Kyoto City Daisaku Kadokawa.
The representatives agreed on the division of roles between the national government and regional government for the full-scale relocation of the Agency of Cultural Affairs from Tokyo to the main building of the Kyoto Prefectural Police Headquarters in the city of Kyoto.
The representatives of the national, prefectural and city governments agreed to have Kyoto Prefecture receive Kyoto City's cooperation to renovate and extend the building, and improve its earthquake resistance. The initial concept of having the national and regional governments share an equal burden was changed to setting the building's land equivalent free of charge, and allow the agency a long-term lease at a reduced cost by forty percent.
Kyoto Governor Nishiwaki said he was delighted that steady progress is being made to enhance the functions of the agency. The governor said the prefecture will work to secure the necessary budget and staff to further enhance the agency's functions.
Kyoto Mayor Kadokawa said the city will work to advance collaboration with Kyoto Prefecture and the local business community.
Both the mayor and governor asked for support from the financial authorities.
Regional Revitalization Minister Kajiyama said the representatives agreed on essential terms for the full-fledged relocation of the agency with the support of Kyoto, including the scope of renovation, division of expenses and support by the local business community. Kajiyama said the national government will make concerted efforts to successfully relocate the agency.
MEXT Minister Hayashi closed the meeting with words of gratitude for the representatives of Kyoto prefectural and city governments and relevant parties.
Hayashi said the government will utilize the fascinating and diverse cultural resources scattered about Japan from traditional culture to modern art towards creating a culture and arts-oriented nation. Hayashi said the new agency will play a central role to advance this with an "All-Japan" effort. The minister said the new agency will supervise the development of new cultural policies, and commended the representatives for producing a definite plan to the outstanding issue of renovating the agency's new office, and agreeing to deivide the roles between the national and regional governments.
MEXT and the Agency for Cultural affairs aims for the full-fledged relocation of the agency by 2021 at the latest and will continue collaborating and cooperating with Kyoto prefecture and Kyoto city to steadily prepare for the relocation.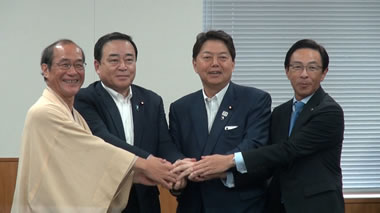 from left: Kyoto City Mayor Daisaku Kadokawa, Regional Revitalization Minister Hiroshi Kajiyama, MEXT Minister Yoshimasa Hayashi, Kyoto Prefecture Governor Takatoshi Nishiwaki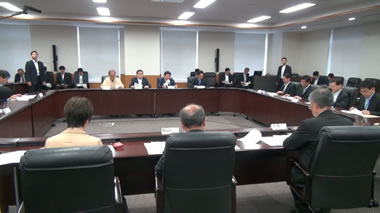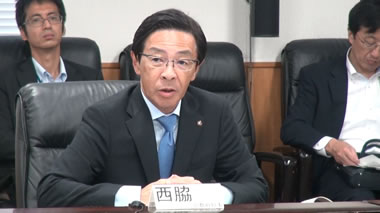 Kyoto Prefecture Governor Takatoshi Nishiwaki
Kyoto City Mayor Daisaku Kadokawa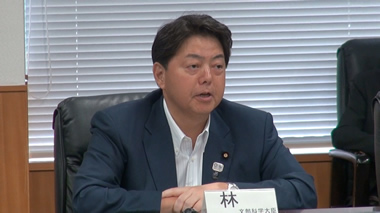 MEXT Minister Yoshimasa Hayashi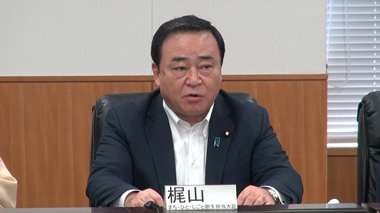 Regional Revitalization Minister Hiroshi Kajiyama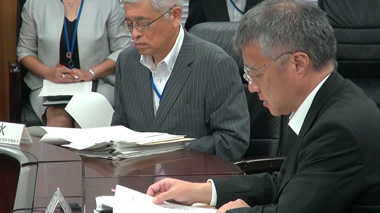 Deputy Commissioner for the Agency for Cultural Affairs Tsukasa Nakaoka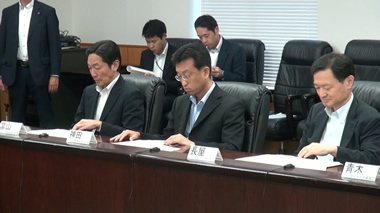 Observers (Representatives of the Ministry of Finance and Cabinet Office)