July 17, 2016
The World Heritage Committee decided to inscribe the property of "The Architectural Work of Le Corbusier, an Outstanding Contribution to the Modern Movement" (which includes the National Museum of Western Art, Tokyo) on the World Heritage List at its 40th session. The nomination was a transnational one put forward by seven countries: France, Japan, Germany, Argentina, Belgium, India and Switzerland.
1. Time of Decision
The decision to inscribe was made:
Sunday, July 17, 11:14 a.m. local time
(same day, 5:14 p.m. Japan time)
Reference: Decision falls under one of the following four categories:
1. Inscription: The property qualifies to be inscribed on the World Heritage List.
2. Referral: After additional information is submitted by the State Party, the nomination file will be reexamined.
3. Deferral: The nomination file requires a more in-depth assessment or study, and substantial revisions to the document are required. After the nomination file is resubmitted, reevaluation of around 18 months must be made by the Advisory Bodies.
4. Not to inscribe: A property is deemed unsuitable to be inscribed on the World Heritage List. Excluding exceptional circumstances, the nomination may not again be presented to the Committee.
2. Main Deliberations of the World Heritage Committee
Summary
The World Heritage Committee decides to inscribe "The Architectural Work of Le Corbusier" under criteria (i), (ii) and (vi).
Main Deliberation Points (refer to attached Overview)


○ All Committee members supported the draft decision as appropriate for inscription of the property on the World Heritage List.
○ Japan's National Museum of Western Art in particular was noted for incorporating all of Le Corbusier's Five Points of Modern Architecture, embodying the spirit of a "museum of unlimited growth" and constituting a major contribution to Japan's modern architecture movement.
○ Lebanon stressed to add criterion (i)–to represent a masterpiece of human creative genius– and the draft decision was amended to this effect.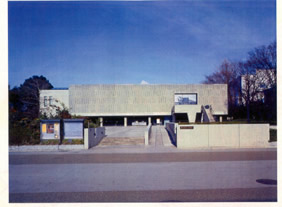 (Monuments and Sites Division, Cultural Properties Department, Agency for Cultural Affairs)