Science & Technology
October 3, 2016
 I would like to express my heartfelt congratulations to Professor Emeritus Yoshinori Ohsumi of the Tokyo Institute of Technology for receiving the 2016 Nobel Prize in Physiology or Medicine, and extend my highest regards for his achievements in research.
 The awarding of the Nobel Prize to Dr. Ohsumi this year was the third consecutive year starting from the year before last that a Japanese national has been awarded the Nobel Prize. This demonstrates to the world the high level of Japan's scientific research and is also a source of pride and encouragement to Japanese citizens.
 Dr. Ohsumi's winning of the Nobel Prize also marked the first time in 29 years that a Japanese national had been the sole recipient of the Nobel Prize in the natural sciences since Professor Susumu Tonegawa accomplished the same remarkable achievement in 1987.
 MEXT intends to do its utmost to further promote basic scientific research, including providing assistance for the development of young researchers and fostering original research.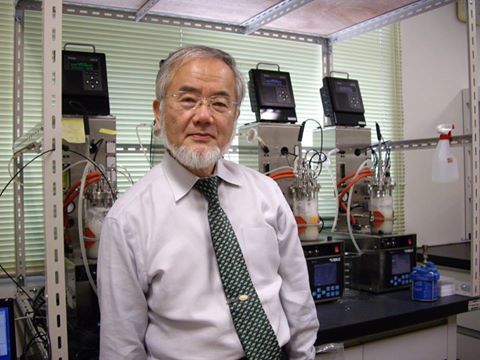 Hirokazu Matsuno
Minister of Education, Culture, Sports, Science and Technology
October 3, 2016