---
PREVIOUS
NEXT
---
Part2 Educational Reform Q&A
Q11: I have heard that recently there has been an increase indrug abuse by children.As aparent,I am very worried.What measures is the Ministry of Education,Science,Sports and Culture(MESSC)taking to address this problem?
---
A:Drug abuse by children is a very serious problem.Drug use leads to dependence and causes irreparable emotional and physical damage.MESSC is taking the following measures,mainly focused on school education.
Drug education in school lessons
Children are educated in school about the danger and harm of drug abuse in Health and Physical Education,Moral Education and Special Activi-ties.However,the new Courses of Study will also include instruction in the health fields of Physical Education in elementary schools to address the recent lowering in the age of drug abusers.
Improving the Teaching Ability of Teachers inCharge of Drug Abuse Prevention Education
MESSC is working to improve the teaching ability of teachers,for example,by holding na-tional and prefectural training courses for teach-ers in charge of drug abuse prevention educa-tion.
Production of Teaching Materials
As well as producing teaching materials for teachers and distributing them to all elementary,lower secondary and upper secondary schools,MESSC produces and distributes pamphlets,videos and other materials for students.
Promotion of Drug Abuse PreventionClasses
In cooperation with the National Police Agency and the Ministry of Health and Welfare,MESSC is implementing educational programs that in-clude inviting police personnel or former drug control officers to the school to speak to the students about the dangers of drug abuse.
In order to increase the awareness of students,MESSC is working to carry out public relations using large color display systems at sports grounds and holding symposiums.We have also set up a home page to provide information(http://www.hokenkai.or.jp/drug/).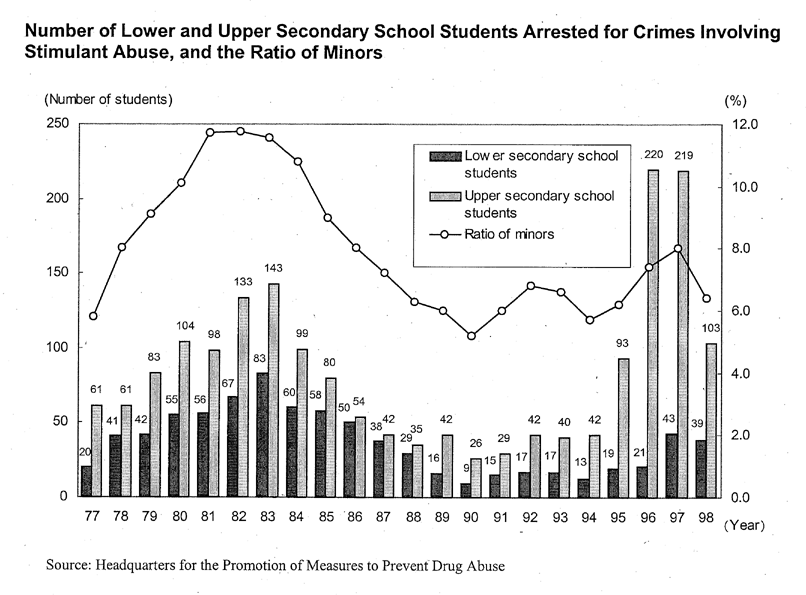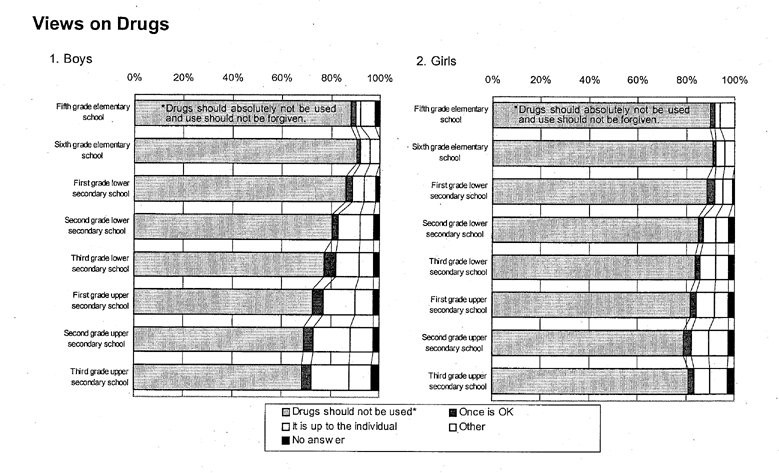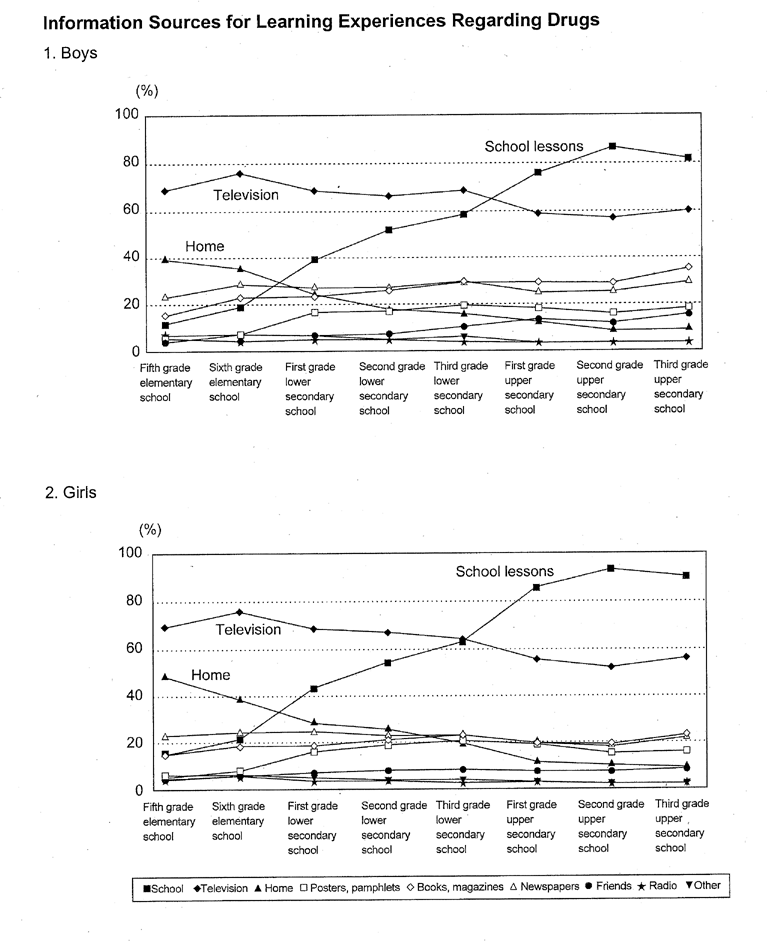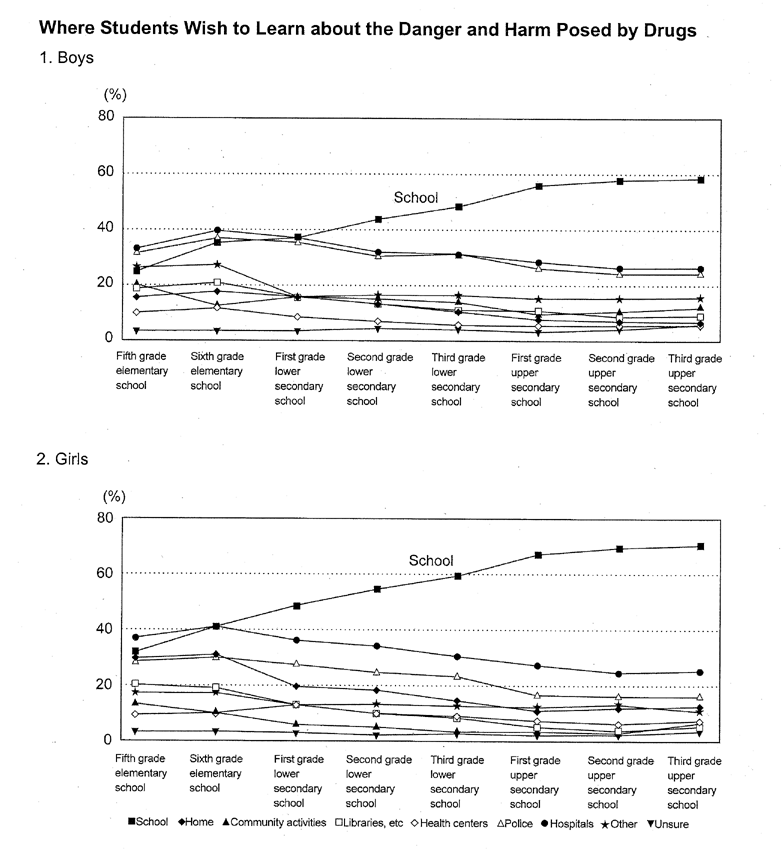 ---
PREVIOUS
NEXT
---
(C)COPYRIGHT Ministry of Education, Culture, Sports, Science and Technology